Cate Blanchett was spotted arriving at Los Angeles Airport with her adopted daughter Edith Vivian.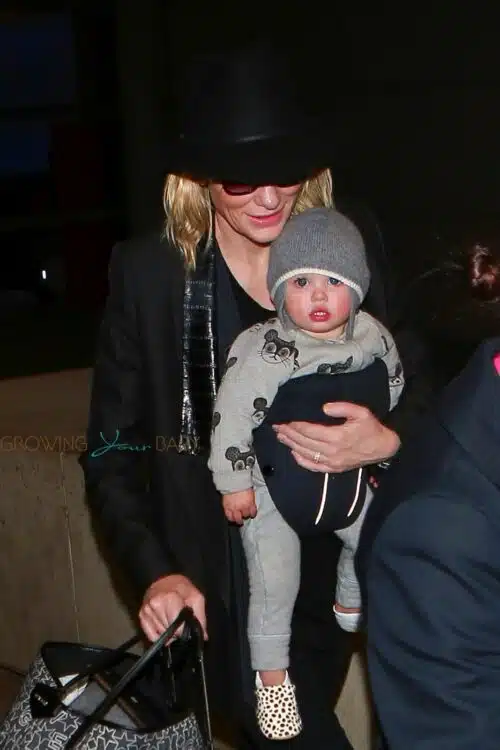 The Oscar-winning actress looked chic as she made her way through the Airport in black skinny jeans, a black blazer, Fedora and leather ankle boots.
Edith was sweet in a mouse-printed jumper and knitted hat as she rode in a Baby Bjorn carrier.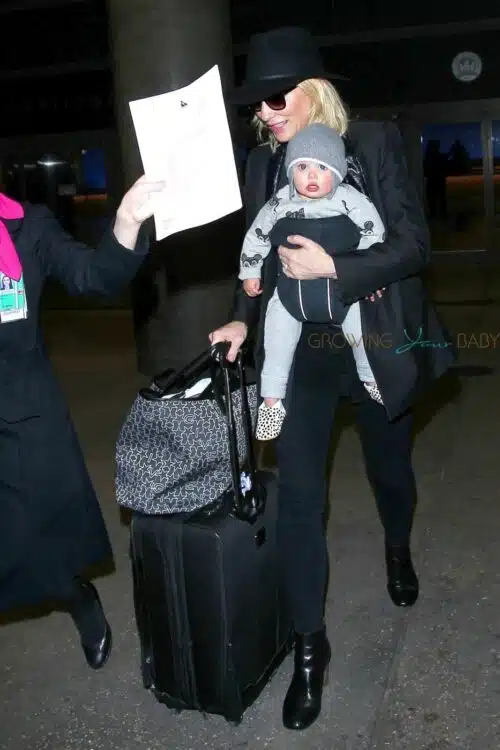 The 45-year-old and her husband, Andrew Upton adopted Edith earlier this year in the United States.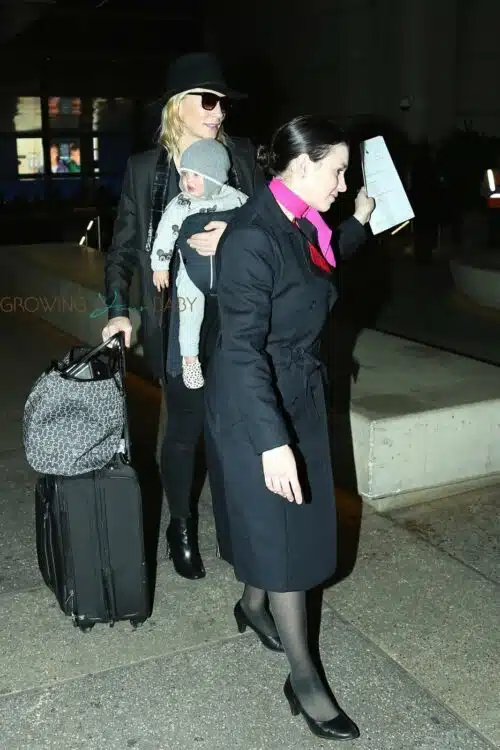 In March, Cate told The Sydney Morning Herald that he baby girl was "more beautiful in real life."
When asked what it was like to have a baby in the house again she lit up telling Gary Maddox, "It's extraordinary. It's been an absolute gift and we're utterly besotted."
Adopting, she says, is something she and Andrew had been talking about it since their first son was born.
But it was not from a particular desire to have a daughter.
"Adoption – the process – it's potluck," she says. "It's not about designing a family. It's about welcoming. There are a lot of children out there in need, both children who are up for adoption but also children in the foster system. So it wasn't necessarily about having a girl, but that's what landed in our lap and we feel absolutely blessed."
{AKM/GSI, PACIFIC COAST NEWS}
---