After welcoming three boys, Cate Blanchett and Andrew Upton are now parents to a little girl!  In A statement, Cate's rep told USMagazine.com.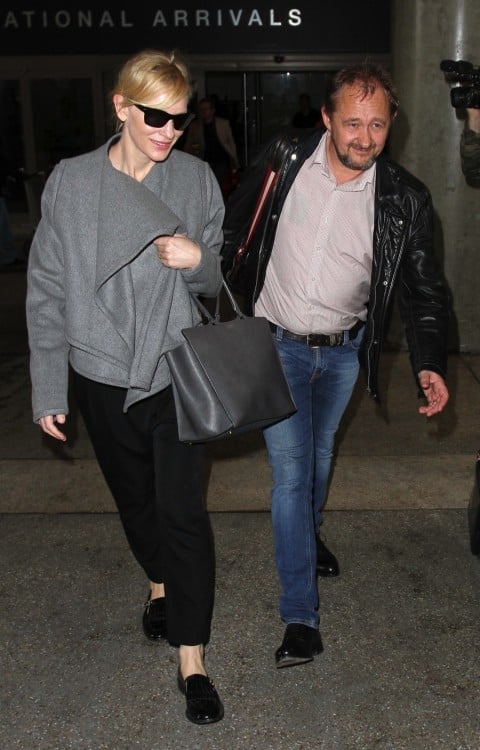 "The Upton family (Cate Blanchett and Andrew Upton) have adopted a baby girl. No further details will be provided."   Shortly after it was revealed that her name was Edith Vivian Patricia Upton.
The new baby will join the couple's three boys; Dashiell, 13, Roman, 10, and Ignatius, 6.
In 2010, Cate told W Magazine that after having 3 boys she didn't have a preference to what her next child would be.
"Everyone says, 'Oh, you must have [been trying] to have a girl,'" she said, adding that she was open to having another child, regardless of gender. "If the next one was a boy, then that's just our lot! It's true you do get a bit demented [with three boys]." But, she adds, "the chaos of it is great."
With one more child in the mix, there is likely to be some chaos.  But Cate seems more than happy for that to happen!  Congratulations to the couple!  We can't wait to meet the new addition.
---
[ad]