After her daughter went lifeless in her arms at a supermarket in Australia, a mother went searching for a hero. Thankfully, she found one. A total stranger standing at the check out counter saved that baby girl's life, and it was all caught on tape.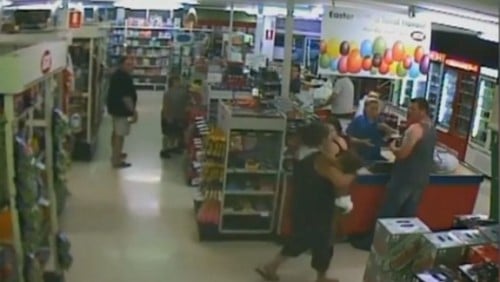 The frantic mother carried her lifeless daughter to the store counter. Two people standing at the counter (a man and a woman) bolted into action. They first looked the little girl over, trying to figure out what was wrong with her. After finding no obvious issues, the man standing at the counter performed the Heimlich maneuver. When that didn't work, the man placed the baby girl on the convenience store counter and starting performing CPR.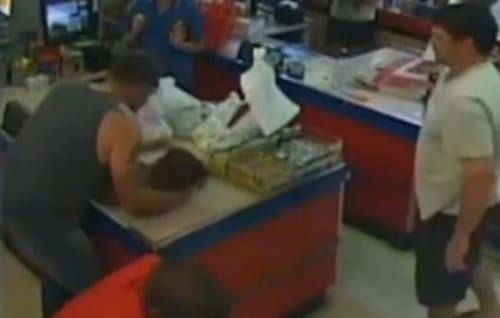 After a few moments of performing CPR, the little girl started breathing on her own again. To thank the man, the father embraced him in a hug. And the mother expressed her gratitude in a statement to KTLA news.
"I appreciate what he did, and I'm lucky that he was there in time when I went to give [my daughter] to him, cause I didn't know who he was," she said.
The baby girl was running a fever and taken to the hospital where she spent the night. At this time, it is reported that she is doing well.
Related Articles:
---
[ad]