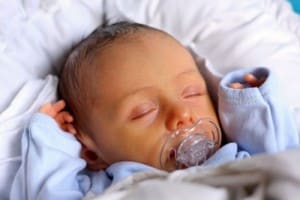 According to the Centers For Disease Control (CDC) in the US, fewer parents are choosing to circumcise their newborn sons. The long debated hot topic may be coming to an end in the US.
The data on circumcision has been hit and miss. Some studies show it has benefits, others show it has none.  Even of those who feel the medical act has benefits, many agree it is better to wait and let their sons decide for themselves.
In 2006, 53 percent of sons were circumcised as newborns. By 2009, the CDC study found that only 33 percent were. This drop has been part of a long declining trend, as the rates in 1980 were 60 percent, dropping to 55 percent in 1995. This stunning drop is considered by some to be proof that the age old practice is going the way of other old fashioned medical procedures.
The drop, however, has not been uniform across the nation. The Midwest and Northeast still have higher rates of circumcision, while other areas are seeing a larger drop. Rural areas also have higher rates than larger cities. It seems, to some doctors, that the decision is still more a cultural one than a medical or religious act.
"Social norm is the only thing that matters to most parents I see," said Dr. Karl Chun of Fairview Children's Clinic. "People walk in and say, 'I want it done,' or 'I don't want it done.' Rarely does anyone change their mind based on anything medically related I tell them."
Some supporters of circumcision point to studies that have found the procedure offering a possible preventative measure for urinary tract infections, penile cancer and sexually transmitted diseases, including HIV/AIDS. However, opponents have long pointed out that proper hygiene as well as safe sex measures are more proven to control these concerns.
Groups, such as the New York-based Intact America and Minnesota NICE (Newborn Infant Circumcision Education), has been advocating for parents to choose not to circumcise. They call the procedure cruel and unnatural, on top of being unnecessary. Many parents are beginning to agree.
In 2006, Medicaid stopped paying for circumcisions for parents using the government health insurance. The procedure was considered cosmetic, and not medically necessary. Many private insurance companies have also either stopped covering circumcision completely or partially. Parents who want the procedure often have to turn to clinics rather than hospitals, where the fee can be much higher to be done. Some say it is this shift from hospitals to private clinics that are at the root of the study's drop, rather than an actual drop in numbers.
Currently, the American Academy of Pediatrics does not support circumcision for medical reasons, though it does say the choice is up to parents. The CDC is planning on issuing new guidelines on circumcision in 2011, yet has not made a statement on what their position may be.
"It usually comes down to the dads who want (their boys) to look like them and like every other guy in the locker room," said Dr. Mary Keown, chairwoman of pediatrics at Centennial Medical Center.

As the numbers continue to drop, boys who are circumcised will be the ones who do not look like everyone else in the locker rooms. – Summer, staff writer
Related Articles:
---
[ad]