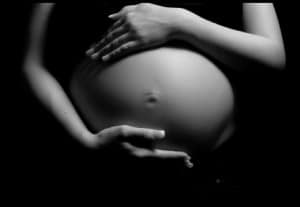 The Advisory Committee on Immunization Practices (ACIP), an advisory panel of the U.S. Centers for Disease Control and Prevention (CDC), has made some changes to the vaccination schedule for adults. The recommendation, formerly known as the Adult Vaccination Schedule, was published online Monday morning in the https://www.growingyourbaby.com/2013/02/01/cdc-panel-recommendation-changes-pertussis-vaccine-every-pregnancy-and-more/.
Several points were addressed in the publishing, including the fact that the general rate of vaccination among adults is still low. But research has indicated that "a strong recommendation from a health care provider is associated with increased uptake of vaccines." Because of this, the ACIP hopes that the new publishing will encourage more providers to address vaccine schedules with their adult patients.
The ACIP also created a "Community Guide" that covers various increased vaccination awareness and administration aspects, including reminder/recall systems and standing orders. While most of the vaccination changes were slight, major changes were made to the pneumonia vaccine and the Tdap (tetanus, diphtheria and tetanus) vaccine. This is especially true for pregnant women.
The changes come after one of the worst years for whopping cough in decades; approximately 41,000 cases were reported in the U.S. last year alone, some of which resulted in death. The majority of those deaths were in infants under three months of age.
Unfortunately, since children under two months of age cannot receive the Tdap vaccine, newborns are largely at risk for catching whooping cough. But because the vaccine can pass through the placenta from mother to baby, newborn babies can receive some protection if their mothers are vaccinated. Ideally, it should provide them with just enough protection to keep them from catching pertussis until they are old enough to start receiving the vaccine themselves.
According to the new recommendations, as reported by HealthDay News, pregnant women should receive the Tdap vaccine during each and every pregnancy; this includes successive pregnancies. The new recommendations also state that the vaccine is best given between 27 and 36 weeks gestation.
Related Articles:
---
[ad]