The hot ticket in Los Angeles this afternoon was the Movie Premiere and Storybook Launch for Disney Junior's Sofia The First: Once Upon a Princess held at The Walt Disney Studios in Burbank.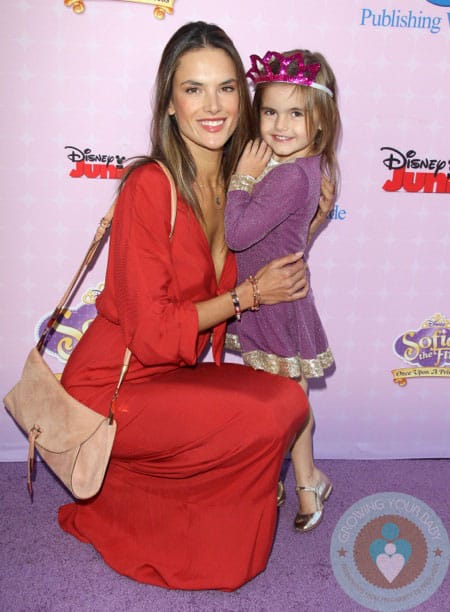 Celebrity families were out in full force to be the first to meet Disney Junior's new princess Sophia. Premiering in Canada on Disney Junior on Saturday, November 24 at 7pm ET, the 44-minute royal special will star the voices of Ariel Winter (Modern Family) as Sofia; Sara Ramirez (Grey's Anatomy) as Queen Miranda; Wayne Brady (Let's Make A Deal) as Clover; Tim Gunn (Project Runway) as Baileywick.
Disney is well known for their grown princesses, but this will be the first time a series has centered on a princess as a little girl.  Sofia's adventure begins as she prepares to move into the castle with her mom, starting a new family with her step-father, King Roland II, and step-siblings, Amber and James. Sophia quickly discovers, however, that she may need a little help to be the perfect princess. When she gets in a little deeper than she can handle an amulet the King gifted her summons another famous princess to help her out.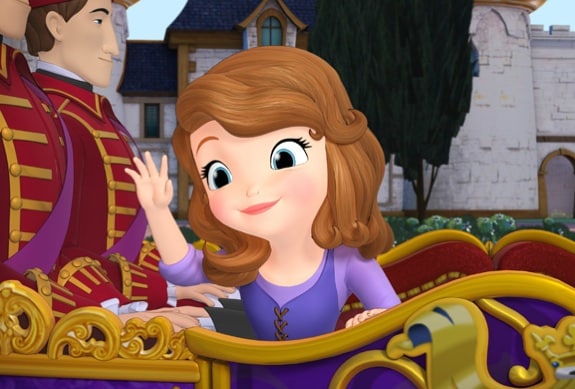 In announcing the series, Nancy Kanter, Senior Vice President, Original Programming and General Manager, Disney Junior Worldwide, said,
"In Sofia, we have a 'peer to peer princess,' a relatable girl experiencing the same social issues as our young viewers – learning how to fit in, making new friends, conquering new skills and building sibling relationships." She continued, "Although Sofia will have plenty of pretty dresses and sparkly shoes, our stories will show Sofia, and our viewers, that what makes a real princess is what's inside, not what's outside. That the inner character of kindness, generosity, loyalty, honesty and grace make you special, not the dress you wear."
Some of the celebrities we spotted at the premiere were:
Alessandra Ambrosio and daughter Anja Mazur
Tiffani Thiessen with daughter Harper Smith
Constance Marie with daughter Luna
Ian and Erin Ziering with daughter Mia
Wayne Brady with daughter Maile
Joe Lawrence with daughters Charleston and Liberty Grace
Jason Lee with wife and daughter Casper and son Sonny
Lou Diamond Phillips with wife Yvonne Boismier and daughter Indigo
{PACIFIC COAST NEWS, FAME/FLYNET}
"Disclosure: I'm part of the Disney Junior Mom program and I receive special perks as part of my affiliation with this group. The opinions on this blog are my own."
---
[ad]