Breakfast for Learning has partnered with Treehouse, to mark the 10th anniversary of the beloved heroine, Dora the Explorer. Including an exciting auction of celebrity designed backpacks, the partnership brings together Dora's quest for knowledge, with Breakfast for Learning's mission to ensure children attend school well-nourished and ready to learn.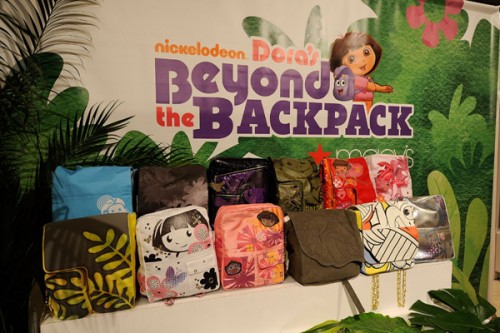 The auction, which began on August 11th, is part of a pro-social campaign entitled "Nickelodeon's Beyond the Backpack" which champions overall school readiness for preschoolers as they prepare for the important adventure of starting school. Featuring backpacks designed by Salma Hayek Pinault, Shakira, Eva Longoria Parker, Faith Hill, and Heidi Klum, 100% of the proceeds from the auction will benefit Breakfast for Learning's student nutrition programs across the country.

Breakfast for Learning is a national non-profit organization dedicated to raising awareness and support for student nutrition programs to enhance learning and the healthy development of children and youth in Canada. Offering nutrition grants, program support and educational resources, Breakfast for Learning focuses on community centred programming, delivering breakfast, lunch and snack programs in inclusive and nurturing environments.
Related Articles:
---
[ad]