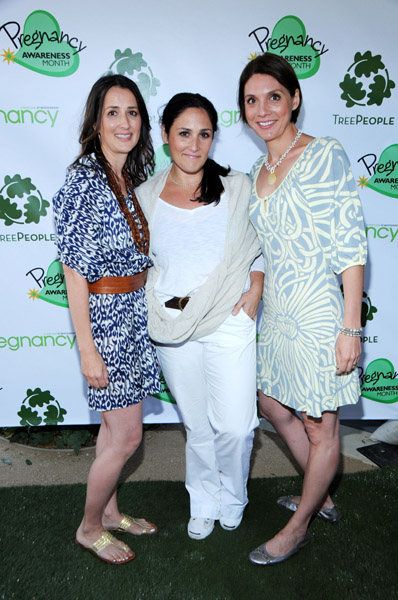 Yesterday afternoon in LA celebrities and their families came out to help kick off Pregnancy Awareness Month 2010. The "Motherhood Begins Now, Celebrating Motherhood & Mother Earth" event was hosted by PAM founder Anna Getty , Ricki Lake, Catherine McCord, Josie Maran, and Trista Sutter at Coldwater Canyon Park.
Attendees were invited to participate in panel discussions with pregnancy, child development and green lifestyle experts including reknowned pediatrician Dr. Alan Greene, author/filmaker Ricki Lake, actress Joely Fisher, and authors Elizabeth Rogers and Kim Barnouin.
Through PAM, Anna Getty & mompreneur Alisa Donner aim to empower pregnant women and new parents with information, "how to" ideas and inspiration to incorporate PAM's four key initiatives – education, exercise, nutrition & wellness and nurture – into their life routines and to show how easy it can be to make healthy changes in their lives, for themselves, and their children.
---
Related Articles:
---
[ad]