For the second year in a row Spokesmoms founder Ali Landry teamed up with Britax and Safe Kids Worldwide for the RedCARpet Safety Awareness event. Created to kick off Passenger Safety Awareness Week, which runs from September 17-22, the star studded gathering also helped spreads awareness about the importance of child passenger car seat safety.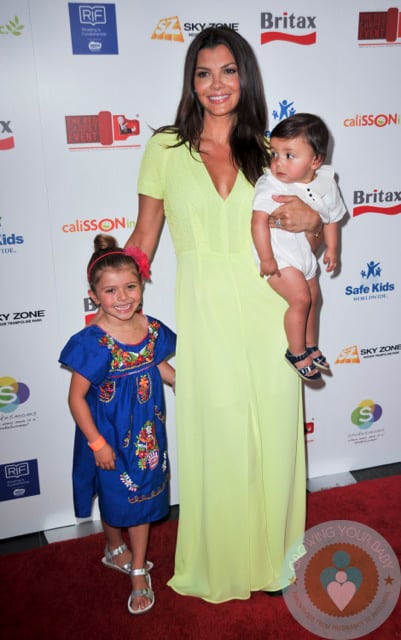 Car crashes are the number one killer of children 1 through 13. Many times deaths and injuries can be prevented by proper use of car seats, booster seats, and seat belts.
I often meet parents who are in a hurry to move their kids out of 5-point and into booster seats when they aren't ready.  The thought is often that a child is viewed as a 'baby' or less mature when they are in the harness.  I am a little crazy about keeping my boys safe and have a 7-year-old still in a 5-point harness.  He doesn't complain because he doesn't know any different and that works out for both us because it's not going to change any time soon.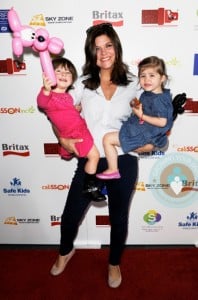 Some of the celebrities lending their star power at the event were:
Tiffani Thiessen with daughter Harper Smith and Simone Masterson-Horn
Marisol Nichols with her daughter Rain
Jennifer Aspen with her daughter Charlotte
Constance Zimmer and daughter Coco
Sarah Lancaster with her son Oliver
Ian and Erin Ziering with their daughter Mia
Marla Sokoloff with daughter Elliotte Anne
The event was also supported by Joovy, Lilicouture, Reading is Fundamental, Calisson, Milkin Cookies, Crane, Cover My Heart and SkyZone Sports
{WENN, ZUMA & SPLASH}