The LEGO Movie was the hot ticket in Los Angeles on Saturday. Celebrities and their families were out in full force to be the first to see the 3D computer animated flick.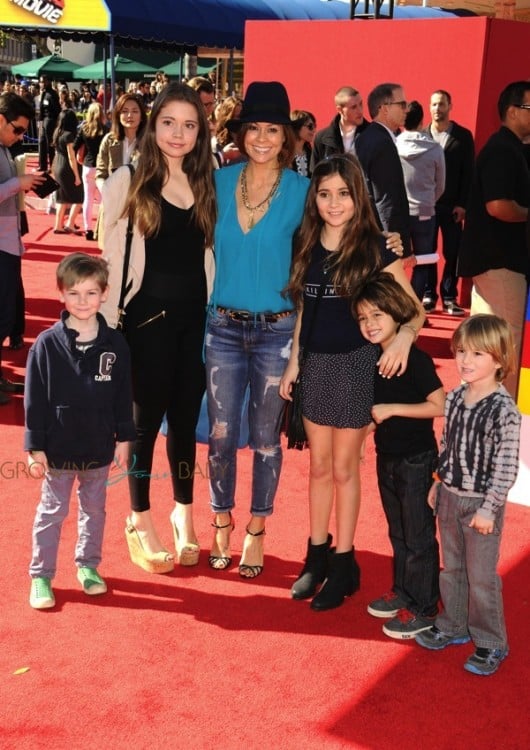 The long awaited movie features a lengthy list of Hollywood stars including Chris Pratt, Will Ferrell, Morgan Freeman, Elizabeth Banks, Will Arnett, Nick Offerman and Alison Brie.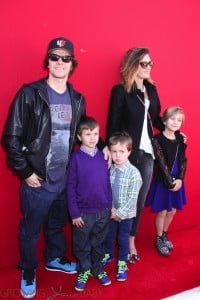 Warner Brothers spared no expense for the event, taking over a block of Broxton Avenue to create an enclosed world with where movie goers could play with Legos, get tattoos, and play video games, all while surrounded by Lego walls and giant-sized Lego statues of the characters from the movie. Guests were treated to In-N-Out Burger as well as dessert stations which served a block of chocolate fudge with small Lego candy pieces as the topping.
Some of the celebrities we spotted on the red carpet were:
Brooke Burke with kids Sierra, Neriah and Shaya
Garcelle Beauvais with son Jax and Jaid
Neal McDonough and his pregnant wife Rouve
Jaime Pressly with son Dezi
Amanda Peet with daughter Molly Benioff
Travis Barker with kids Alabama and Landon
Mark Wahlberg with wife Rhea and kids Michael, Brendan and Ella
Elizabeth Banks
Chris Pratt and Anna Faris
{WENN, SPLASH}
---
[ad]