As kids all over North America hit the streets for Halloween celebrities were out in LA and New York City with their kids!
Reese Witherspoon started her day off taking son Tennessee to school dressed as a player from the Pirates.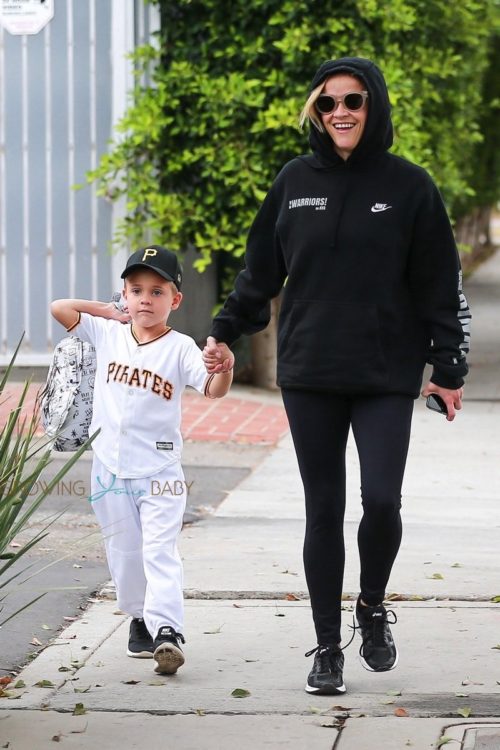 Chris Pratt may play a Superhero in 'Guardians of the Galaxy' but his son Jack chose to be Captain America.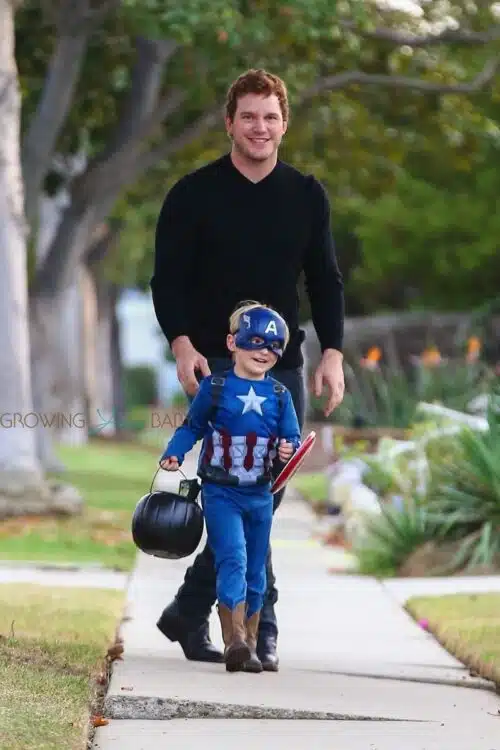 The Baldwins were absolutely adorable as 'The Wizard of Oz' cast.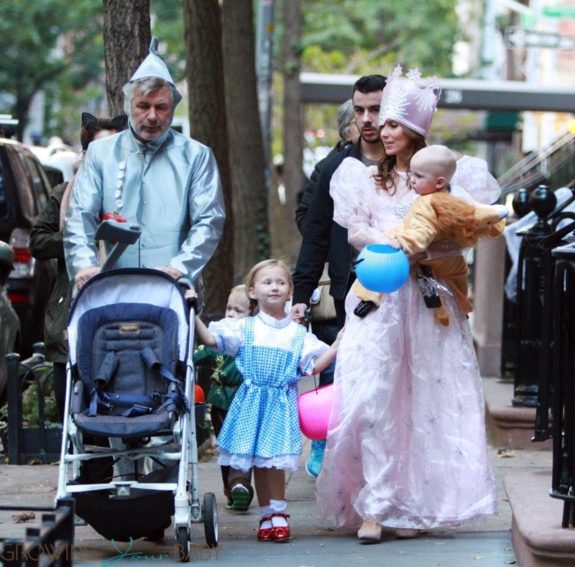 Rachel Bilson and Hayden Christensen reunited for an evening of trick or treating with their little pumpkin Briar Rose!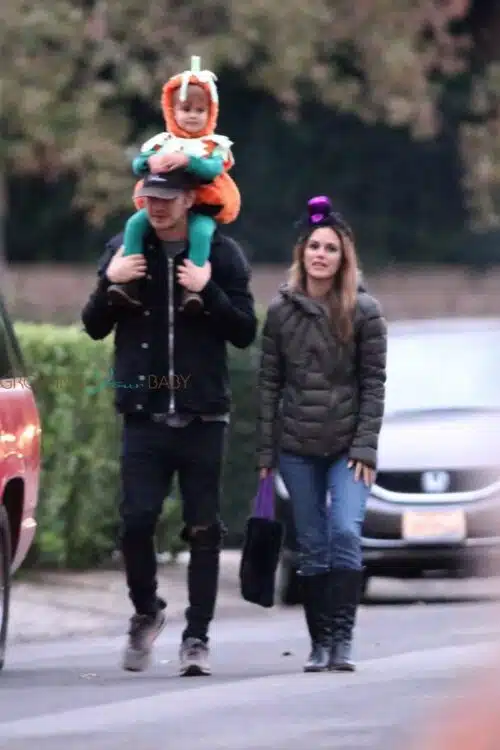 Jordana Brewster stepped out with her kids, Rowan and Julian.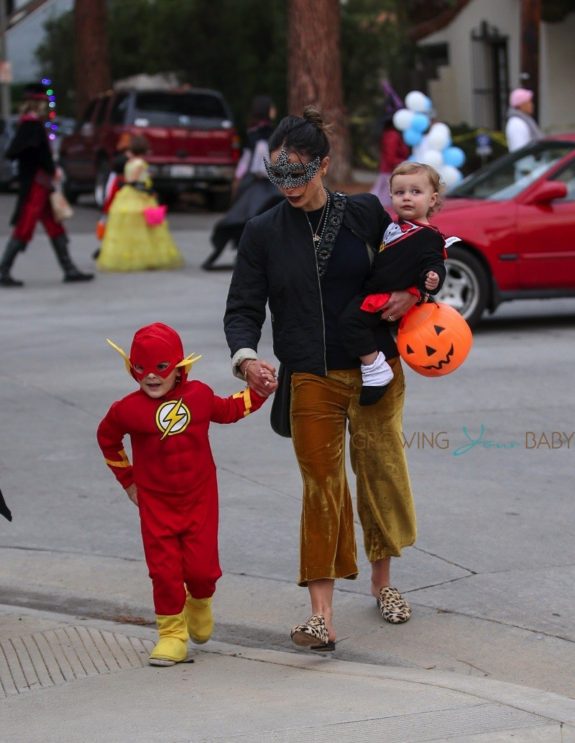 Gwen Stefani dressed as a mermaid while taking out her boys. Her youngest son Apollo was cute as pikachu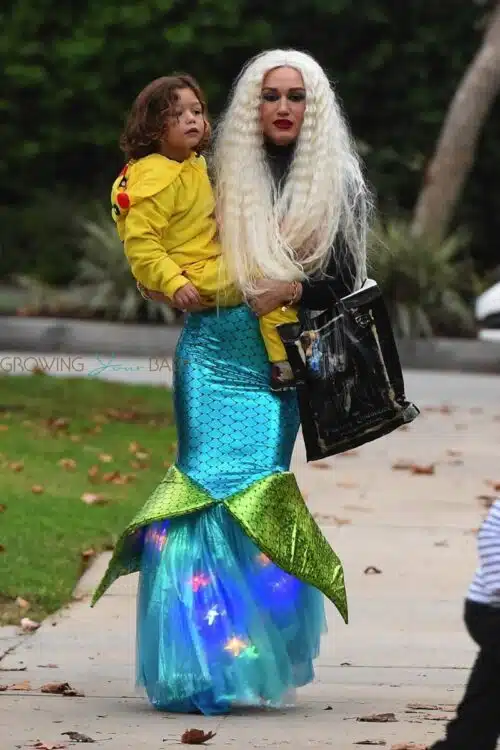 Jennifer Garner accompanied her trio who dressed as characters from Peter Pan.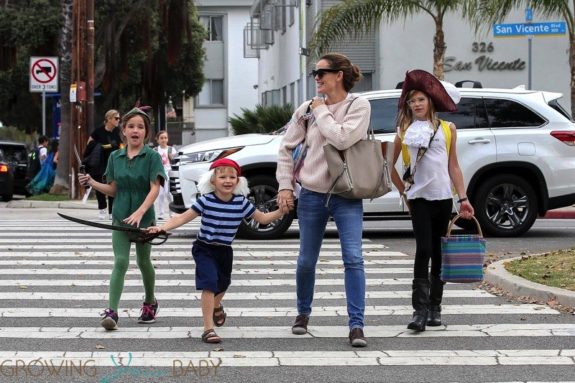 Alessandra Ambrosio was unrecognizable as a wolf while our trick or treating with her family in Brentwood.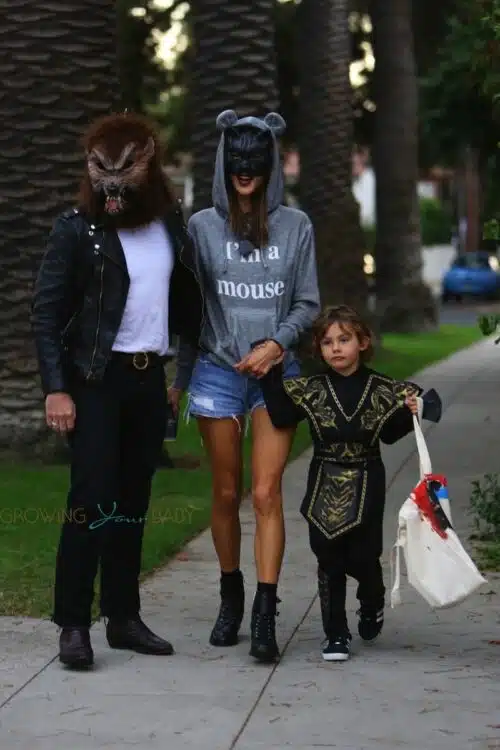 Hilary Duff shared a photo of herself and her little Ninjago character.
Tori Spelling's girl's were cute as Hermione and a dead doll.
Jessica Alba's family dressed as vampires.