Just 7 weeks after welcoming twin boys, Eddy & Nelson, Céline Dion is now ready to show them off to the world!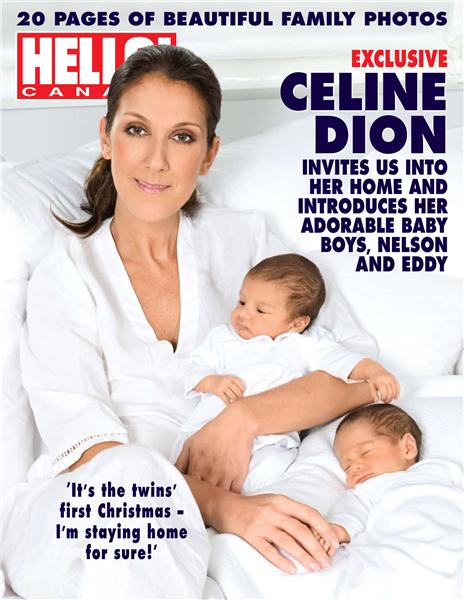 The twins made their debut in Hello Canada this week, and the new mom couldn't gush enough about her new additions.
"The love and what I feel inside, what we have accomplished – I don't know how to put it into words. It's bigger than life itself. The twins are very different. Eddy is my smallest, very delicate and needs to be cuddled a lot. And Nelson is darker and very loud, in a good way. He's my bear, my big boy!"
Is she nursing? Absolutely.
"I nurse both babies at the same time. I'm in my pyjamas until lunchtime and there's no time to shower."
Céline also isn't get much sleep right now. The twins are definitely a full time job, but she is returning to the stage in Las Vegas in March for another three year run. When will she find to fit it all in? The forty-two-year old is ready for the challenge though. She knows she has been blessed!
---
Related Articles:
---