Céline Dion stopped by "The Oprah Winfrey Show" on Monday to show off her new twins and give the world a look at her Florida home. This last visit comes as Oprah prepares to say good-bye to her talk show, and it makes Céline the celebrity that has appeared on the talk show the most – 27 times!

During the interview, the singer talked to Oprah about life since giving birth to the twins in October:
"There's no time for you to rest, sleep, get ready, look pretty, go out. But when you think about it, we wanted those kids so much that it doesn't matter."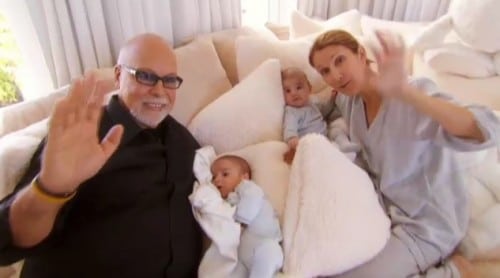 She also shared the struggle the pair had naming the two infants when they first arrived saying,

"It's hard to find one name, then we have to find two. I kind of stepped back from it a moment [and] asked René for his opinion on that. We were feeling different on names—we didn't agree to start with."
Taking inspiration from two people that have touched their lives – Céline's first producer, Eddy Marnay, and Nelson was named after Nelson Mandel, the couple 'wants their children to be inspired by their names, because they were so inspired by these men'.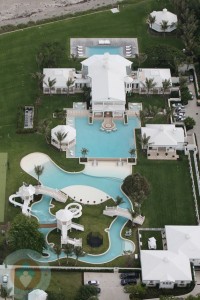 The level of fame Céline has achieved since the arrival of René Charles ten years ago has made it difficult for the family to go out like normal families to do. This forced her to create a 'fantasyland' in her own Florida home, which she also showed off during the interview.
"We get together as a family, and everybody can have a grandiose time with each other and feel that we are in Disney World. It's to accommodate our type of lives, really."
The singer and her family are now in Vegas as she prepares to return to the Las Vegas stage for a new show in March.
---
Related Articles:
---