A new study says that the stitches commonly used to sew a pregnant woman's cervix to prevent early labor – a procedure known as cervical cerclage – can backfire and dramatically increase the risk of premature labor and loss of pregnancy.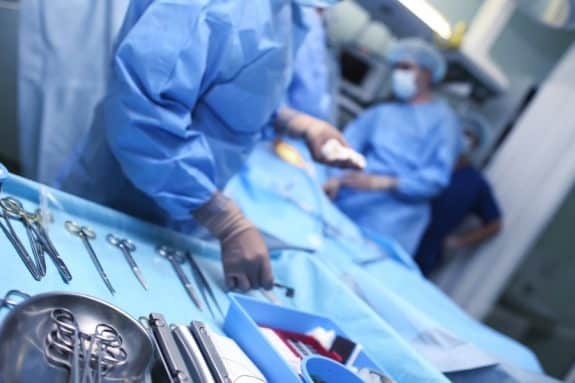 In a study published this week in Science Translation Medicine, researchers report that a specific type of thick braided suture used for the procedure breeds bacteria that seems to disrupt vaginal microbiome and spurs early labor.
Two types of sutures are used in cervical cerclage: the braided suture, and a thinner monofilament. About 80% of surgeons prefer to use the braided suture, but the new study reveals that it has the highest risk.
Monofilament sutures are smooth and it's difficult for bacteria to grow on them. They are made from the same material used in intrauterine devices that can be safely placed in the cervix and left for 3-5 years. The braided sutures are thicker and make a good home for bad bacteria that can activate inflammation in the cervix and ultimately open in up.
Inflammation in the cervix is normal during birth and is a sign that it's time for labor to begin. When the cervix becomes inflamed early in the pregnancy, the body is tricked into thinking that it's time to give birth.
The study took a retrospective look at 678 women who had cervical cerclage, as well as a small study involving 49 women who received the two different types of sutures. Now those same researchers are conducting a clinical trial in the UK that will take several years to complete.
Their preliminary findings should be a warning to doctors to consider the risks of using braided sutures in cervical cerclage procedures.
---
[ad]