Denise Richards has just gone from super mom to super duper mom after her ex-husband Charlie Sheen's twins were placed in her care last night.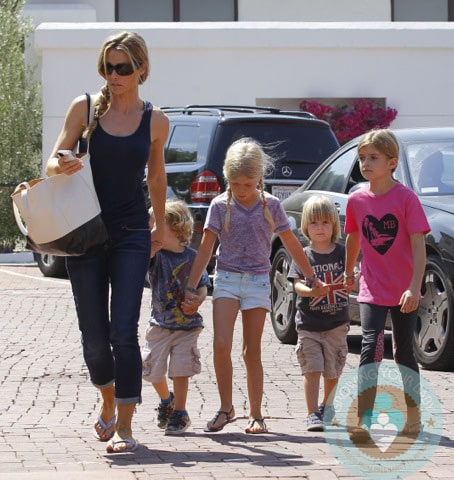 TMZ.com is reporting that Bob and Max Sheen were removed from their grandparents home last night and taken to Denise Richards house for safe keeping.
Their mom, Brooke Mueller has been battling a drug addiction for years and has been to rehab 19 times.
Sources told TMZ that it was determined Brooke's home was unsafe because they suspected she was using drugs again and they believed the children were in danger.
A court hearing has been set for next week where it will be decided where the two should live permanently.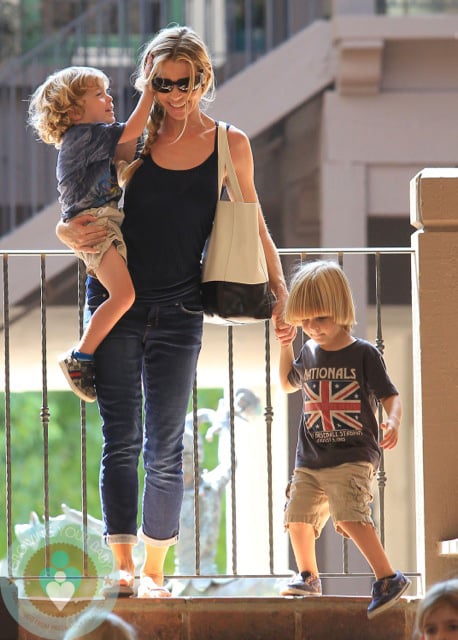 Denise, who is already mom to Sam and Lola from Charlie, and Eloise, through an adoption, has cared for the boys many times in the past while Brooke worked on her sobriety.
In December, however, Brooke removed the boys from her care after Denise revealed that she wanted to take them to Charlie's Christmas party.  After Brooke objected to the boys attending the event, Denise kept them home, but still received a threat from the former actress' lawyer.  The following morning Brooke's mom showed up at her house demanding the boys stay with her. Denise obliged.
Charlie is reportedly unable to care for his sons full-time due to work commitments.
It is safe to say the whole situation is a mess, but hopefully the judge transfers the custody from Brooke to Denise.  At the end of the day these boys deserve to be in a home that is safe and stable.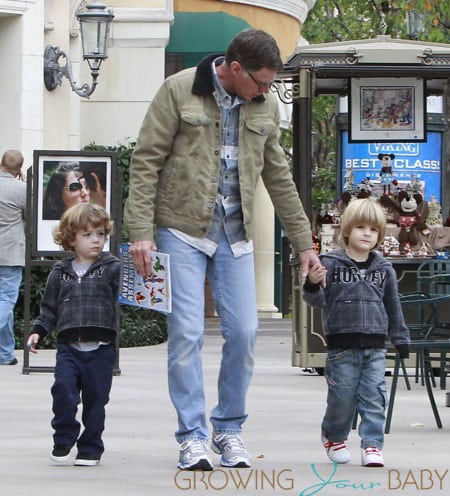 ---
[ad]