While it is known that celebrities are notorious for their lavish lifestyles and unrealistic homes, it may be safe to say that Celine Dion's new backyard takes the cake!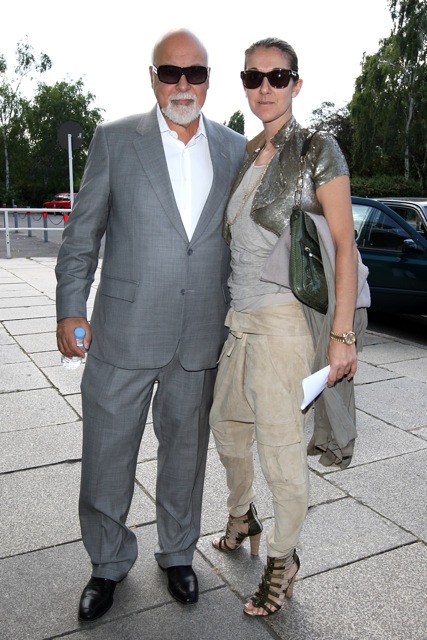 Five years after purchasing her lavish Jupiter Island mansion the mom-to-be's aquatic backyard is complete and ready for Renee Charles to enjoy this summer.
Celine and her husband Renee Angelil reportedly splashed out several million dollars on the unbelievable pool system, which uses 500,000 gallons of water and includes two swimming pools, two water slides, and a lazy river.
The main house boasts eight bedrooms split up in two guest rooms, a 460-square feet wardrobe, and a gym in the beach-side cabana. It is a whopping 9,825 square feet, lies on 5.7acres that contains an underground garage.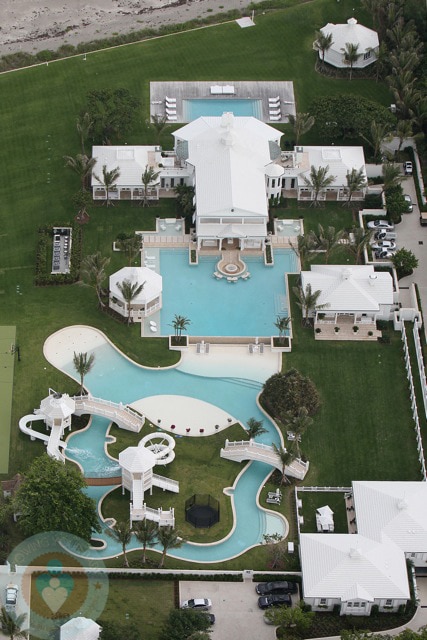 And while she is probably pleased with her water-themed backyard, her neighbors are less than impressed.
According to reports, Celine angered her local community when she used up all the freshwater supply on the island, which led to a drought and water restrictions in the area.
The singer was fined for the massive use of water and in an attempt to appease her neighbors, had six wells constructed on the property to store enough water to keep the pipes pumping the 6.5million gallons needed for the park each year.
But even that hasn't pacified the locals who, according to the National Enquirer, are furious she was even granted permission to have the wells built.

They are also concerned about the damage her actions will have on the environment, with one angry neighbour saying: 'I don't know how she got the well permits. The government is usually pretty restrictive with stuff like that!'
While it looks fun, I think that the whole thing is excessive and unnecessary especially when you live on the water. Buying her son a water trampoline and adding a couple of extra water slides to the existing pool probably would have sufficed.
---
Related Articles:
{SPLASH, WENN}