Playful, energetic and adorable, there is something about monkeys that make them the perfect theme for first photos, toys and baby's nursery.
The sock monkey, Curious George and the countless primates that have graced the small & big screen; so it's no surprise that the monkey is a popular decor choice of many parents.  Now, with ETSY and the many design companies creating elaborate wall themes, it has never been been easier to do.
We have put together some of our favorite monkey themed items for play, to wear and for the nursery.  This is a super cute trend that is definitely here to stay!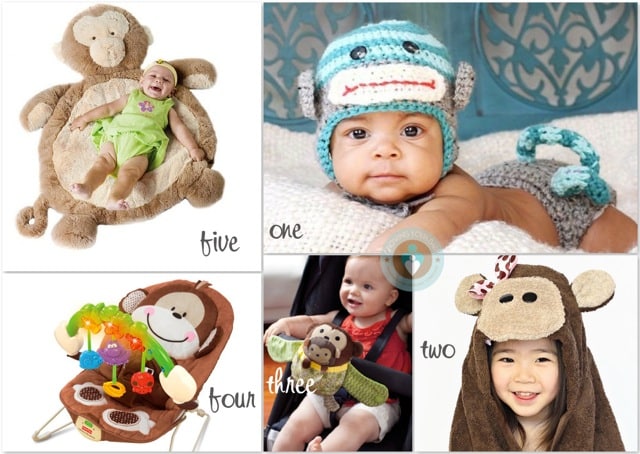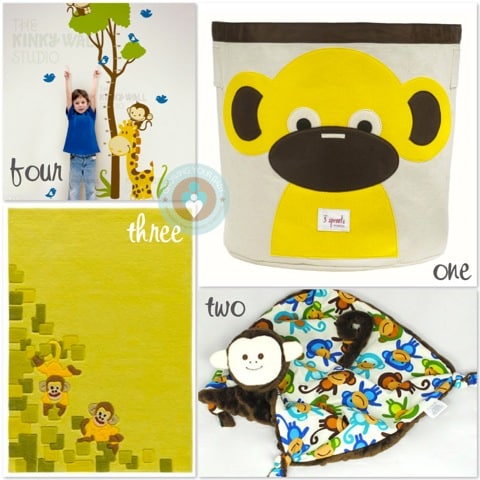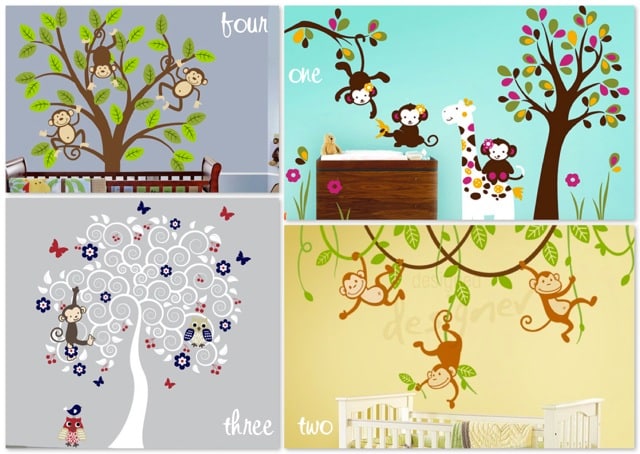 Related Articles:
---
[ad]