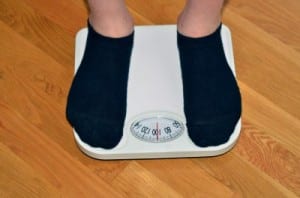 The obesity epidemic is not limited to adults; children are also struggling to battle the bulge and of the many health complications that can stem from obesity – high blood pressure is just one of them. The epidemic of obesity, it appears, is playing a large role in the increased number of children suffering from high blood pressure.
According to results from a recent study published in the online journal hypertension, the number of children seen as inpatients for high blood pressure in the United States has doubled in the years leading up to 2006. Not only is this problem putting children at risk for long-term and potentially life-threatening health conditions, it has caused a dramatic spike in health care costs – so much so that Dr. Cheryl Tran, pediatric nephrology fellow in the Department of Pediatric Nephrology at the University of Michigan and the lead author of the study says that "the economic burden created by inpatient childhood high blood pressure was surprising."
In the study, Tran and her colleagues analyzed the hospital records from the Healthcare Cost and Utilization Project (HCUP) Kids' Inpatient Database for the years 1997, 2000, 2003 and 2006. They found that the number of children in the United States treated for hypertension as inpatients nearly doubled from 12,661 in 1997 to 24,602 in 2006.
Those most likely to be treated were found to be African-American boys 10 or older. They were also found to stay in a hospital for 8 days, rather than the average 4 days for most other illnesses. In total, the costs for inpatient hospital treatment for children with hypertension increased by 50% over the decade, with an amount that reached approximately $3.1 billion.
Of course, this is just the cost up to 2006, and only for inpatient services. If outpatient care were to be included, the costs would be even higher. Unfortunately, the researchers were unable to determine how much those costs might be.
The biggest contributing factor, according to the researchers, may be the rise in childhood obesity. According to the American Heart Association, approximately 32% of individuals under the age of 20 are overweight and 17% are obese. Dr. Tran says that the recent study suggests that doctors and other health care professionals need to encourage healthy lifestyle habits for their young patients during well visits.
There were also other conditions that researchers found to be coupled with high blood pressure treatment in children. However, not all of the other conditions were unlikely the cause of hypertension.
The most common diagnosis found coupled with hypertension included pneumonia, acute appendicitis and asthma.
When high blood pressure was found to be the primary diagnosis, secondary diagnoses included convulsive disorder, headache, obesity and systemic lupus erythematosus.
The most common primary diagnosis where hypertension was found included lupus, complications of a kidney transplant, pneumonia and acute proliferative glomerulonephritis (a condition that causes kidney inflammation – this can actually be a cause of high blood pressure).
Related Articles: