Three children are in temporary state protective custody Wednesday after their pregnant mother – 32-year-old Ebony Wilkerson of Cross, S.C. – drove her minivan into the ocean late Tuesday afternoon with the children strapped inside.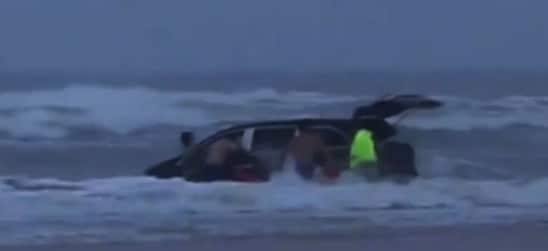 The two girls and boy – ages 10, 9 and 3 — were pulled from the minivan by bystanders who heard their cries for help.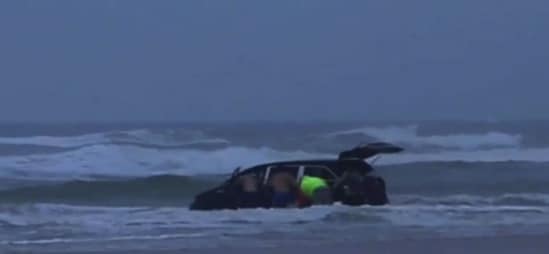 "The two in the back seat was crying, with their arms out, saying: 'Our mommy's trying to kill us. Please help,'" Tim Tesseneer of Rutherfordton, N.C., told NBC Orlando affiliate WESH. Tesseneer was one of several rescuers who responded to the children's screams and pulled them to safety through the minivan's hatchback and the driver-side door. The heroic rescue was captured on video by a Canadian tourist.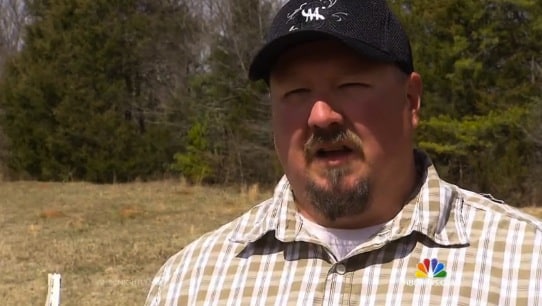 The children, who sustained no serious injuries, were rescued just in time, according to Mark Swanson, director of Volusia County Beach Safety. Swanson said the children would have likely fallen victim to the heavy surf and frigid water were it not for the quick actions of rescuers.
Wilkerson is currently undergoing a mental health evaluation. No charges have been filed, pending the results of that evaluation.
"Our goal is to make sure she gets into the system for the protection of her and the children," Volusia County Sheriff Ben Johnson said.
Law enforcement officers interviewed Wilkerson two hours prior to the incident after being contacted by family members who voiced concerns about her mental health. Wilkerson told officers that she was "afraid of her ex" and on her way to a shelter for abused women. The interviewing officers had no grounds to detain her at that time, according to Johnson.
Wilkerson is allegedly pregnant, but did not mention her condition to the interviewing officers or the rescuers who saved her son and daughters.
"The kids are like, 'No, there's a baby. There's a baby,'" Tesseneer told WESH. "She (the mother) wouldn't say a word. She didn't tell us nothing about a baby."
---
[ad]