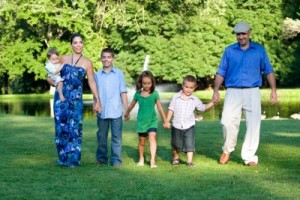 A Taiwanese study published in the Canadian Medical Association Journal followed 1.2 million mothers over a period of 20 years to assess how motherhood affects women. According to the study, the more children a mother has the less likely she is to take her own life.
In Taiwan, many women take their own lives each year, making it the 9th leading cause of death for women. However, having children may prevent this problem. One theory is that motherhood increases a woman's self-worth. "Another explanation might be that children can provide emotional and material support to the mother when she has difficulties or setbacks," says Dr. Chun-Yuh Yang, the author of the study.
Dr. Yang feels that having children may also offer women an important social network that can provide support. She also believes that women who are already depressed are less likely to have children to begin with.
However, not everyone agrees with the conclusion of this study. Dr. Rajiv Bhatla, chief of psychiatry at the Royal Ottawa Hospital, feels that factors other than motherhood are at play. He feels that depression, health issues, and substance abuse have more importance than the number of children a woman has. "You're looking simply at child-bearing and its relationship with suicide and there are so many other factors that most of us would consider even more important," says Dr. Bhatla.
Regardless, two other studies have looked at the effect that motherhood has on women and found similar results. This study is considered groundbreaking because of the number of women Dr. Yang studied over such a long period of time. – Summer, staff writer
Related Articles:
---