Several children's charities and other worthy organizations are set to receive a big boost from Friday night's telethons.
Global, CBC and CTV have come together to organize for Haiti. The line-up will be headlined by the Tragically Hip and will feature a cavalcade of celebrities including; Nelly Furtado, Ryan Reynolds, Pamela Anderson, Rick Mercer and Wayne Gretzky. A message will be delivered by Governor General Michaëlle Jean, originally from the hard hit city of Jacmel.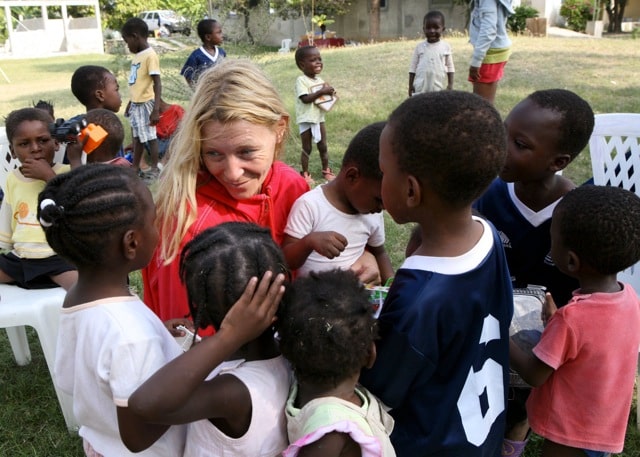 The one-hour telethon is set to air January 22nd at 7p.m. ET on CBC Television, CTV, Global Television, MTV, MuchMusic and National Geographic Channel.
Proceeds from Canada for Haiti will be shared equally by a group of organizations including; Canadian Red Cross, Care Canada, Free the Children, Oxfam Canada, Oxfam Quebec, Plan Canada, Save the Children Canada, UNICEF Canada and World Vision Canada.
Canada for Haiti will be followed, at 8p.m. ET/PT, by Hope for Haiti Now, a telethon organized by Wyclef Jean, George Clooney and MTV Networks. It will be hosted by; Clooney in Los Angeles, Jean in New York and Anderson Cooper in Haiti. Performers include; Bruce Springsteen, Shakira, Alicia Keys, Justin Timberlake and many more.
Proceeds from Hope for Haiti Now will go to; Oxfam America, Partners in Health, Red Cross, UNICEF and Yele.
Monetary donations are the most effective way the average person can help. Everyone watching this disaster unfold wants to do more. In complex situations like this, however, 'more' is often the worst thing you can do.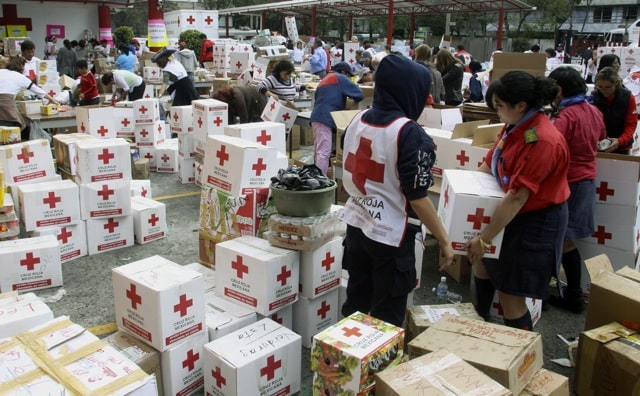 Anytime there's a disaster, people want to help and volunteers sometimes arrive unexpectedly. After September 11, more than 40,000 people descended on N.Y. to volunteer. In a place like Haiti, where resources are at a premium, unexpected volunteers are a hindrance.
As we speak, do-gooders are arriving in Haiti with no affiliation to an organization. They have no supplies of their own and are often unskilled and ill equipped to handle the environment they are arriving in. These 'helpers' will need bedding, sustenance and other assistance from the aid agencies and will rob the organization's time, energy and resources away form the people. Some will be so unprepared for the situation; they will have to be evacuated.
"Unless you're part of a team before the disaster happens with a formal mission, you're going to be part of the problem," said Dr. Kristi L. Koenig, an emergency response specialist and physician at the University of California, Irvine.
The people working in Haiti know what they're doing. They have the training and experience to work in a disaster zone in a developing country and are often fluent in French, and Haitian Creole.
Many people want to help by donating supplies, which makes sense. Often, however, the donations that arrive are not useful. They are also expensive to sort, transport and distribute. Well intentioned donors who ship boxes of unusable household goods can actually tax scarce resources, costing time, money and energy say.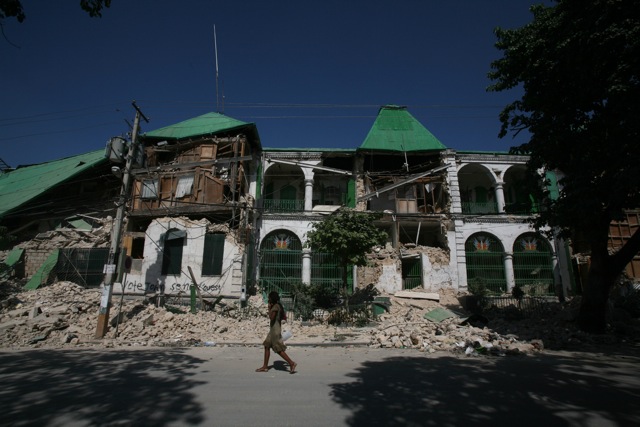 Evening gowns, stiletto shoes, thong panties and cans of expired salmon aren't exactly the necessities of life but they were among the donations that arrived in Sri Lanka after the 2004 tsunami.
Surprisingly, even food and water are ill-advised donations. "If you buy a can of peas and it costs 59 cents, it'll cost about $80 to get it where it needs to go," said Diana Rothe-Smith, executive director of the National Voluntary Organizations Active in Disaster.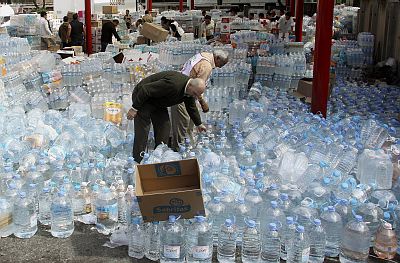 Aid agencies align themselves with large suppliers and can buy huge quantities efficiently and at very low cost. As a result, a charity can make your money go a lot farther than you can.
"When people give $1, it translates into $7 in the field," according to Jeff Nene from Convoy of Hope. "If they spend $5 for bottled water, that's nice and it makes them feel good, but probably it costs us more than $5 to send it. If they give us $5, we can get $35 worth of water."
Everyone wants to make a difference, but make sure your good works actually do good work. Aid agencies need money, not your underpants. Enjoy the telethons and donate if you can. – Jen R Staff Writer.
Related Articles: