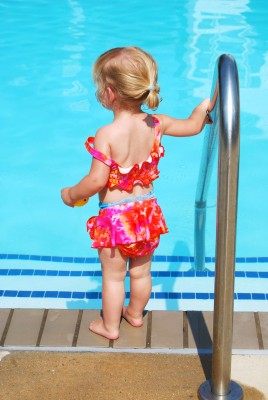 A sharp increase in infant drownings has caused doctors at the Monroe Carell Jr. Children's Hospital at Vanderbilt to issue a strong public safety warning about the dangers of swimming pools.
Thomas Abramo, M.D., professor of Pediatrics and Emergency Medicine and director of Pediatric Emergency Medicine, said the Emergency Department has seen almost five times the number of children involved in drownings or near-drownings.
Since May 27th 19 children involved in swimming pool accidents have been brought by either ambulance or helicopters. Eight of those children died. Last year over the same period, four children were treated, resulting in one death. Emergency Department faculty and staff have treated three near-drownings over the past four days.
"This is a crisis and parents need to focus and keep a constant eye on their kids," Mr. Abramo said. "All of the cases involved a situation where it appears that the person responsible for watching the child took their eyes off them, even if for a second."

"Watch the child and make that the only thing you do," he cautioned. "Otherwise you may very well be one of those parents in our pediatric intensive care unit worrying about the life of your child."
Nicole Flynn knows this all too well. Her 19-month-old son is critically ill and is on life support in the Pediatric Critical Care Unit after a near-drowning at the child's father's home.
"He got away for just a second," Flynn said. "I want to warn all families to watch their children. We are grieving so bad."

Flynn said the above-ground pool where the accident happened has now been destroyed.

"Parents, please, do what you can and do not turn your back," she added. "A pool isn't worth having if this happens to your child."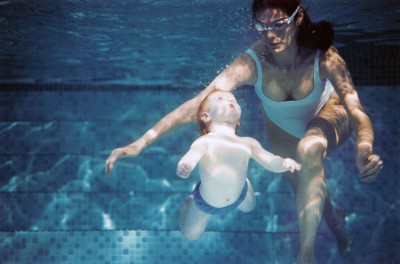 According to Health Canada children are in danger because they like to play in water, they move quickly and they can drown in only a few centimetres (1 inch) of water.
They offer these tips to help keep little ones safe:
Check with your town or city to find out the rules for putting up a fence around your pool.
Build a fence and a gate that will keep children away from your pool.
Keep the gate locked at all times.
ALWAYS have an adult watching children in and around the pool.
Children under the age of 3 and children who cannot swim must wear a life jacket or PFD (personal floatation device).
Send children to swimming and water safety lessons.
Make sure lifesaving equipment and a first aid kit are handy.
Take a course on pool safety, first aid and lifesaving skills (such as CPR).
Have emergency phone numbers listed at the telephone closest to the pool.
Make sure toys, garden furniture and tools are not near the pool fence. Children can climb up on these things to get into the pool.
To learn more about water safety and learn-to-swim programs, please call your local Canadian Red Cross Society, or the local Branch Office of the Lifesaving Society.
Related Articles:
---
[ad]