Changes in the China's long-standing one-child policy were announced by the country's National Health and Family Planning Commission last month. These changes, which would permit families in which one parent had grown up as an only child to have more than one child, were initially expected to result in about 1 million more births each year.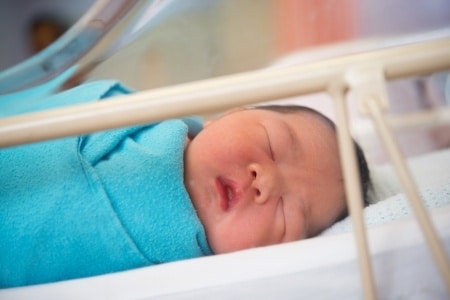 The announcement and prediction resulted in a serious flip in stock exchanges in China – baby related products were up, and condom sales were down. But it seems that folks may have been a bit preemptive about the relaxation of the one-child policy.
"Giving birth to a second child is not difficult, but we do not have the energy anymore," Wang Tao, a 35-year-old native of Beijing, who is married with a five-year-old daughter, told NBC News. "We lack a safe social net to support a family with two children. China doesn't provide a pension or free education."
These are just a few of the concerns that Wang, and others like him – residents in the country that would be allowed to have a second child, have. In fact, the burdens of having a second child are so heavy for some that only about half are actually interested in expanding their families. Cost of living was cited as the main reason.
Yin San, a 36-year-old working at an international company says she wants to have a second child, but isn't sure that she will. She is most concerned over the societal conditions, and the costs that those conditions impose.
"If you are in China, your kids have to have a Chinese education," Yin told NBC News. "If they do not, they will not be accepted by the society."
And a 'Chinese education' is quite different from an American or Canadian education. For one, the cost is an extreme burden. But there's more to it than just learning some core subjects. For example, Yin's daughter, YiYi, started attending Gymboree classes at just 8-months-old. Her daughter is now enrolled in a bilingual kindergarten and once a week swimming classes. In the future, YiYi will participate in music, drawing and ballet – all considered facets of a 'Chinese education.'
Yin, who grew up as an only child, doesn't really want her daughter to grow up without a sibling and a companion. But her concerns have led her to base her decision of a second child on whether or not she's able to immigrate to Australia, where the cost of living and raising a family might be less.
"If I immigrate before 40, I will have another child," Yin said. "If I stay in China, I will just live with one."
But not all couples are allowing the burden of finances cloud the real message here – it's not about whether or not citizens can afford another child – it's the fact that they can actually choose and keep a second child, if they wish.
Li Ting, a 29-year-old civil servant in the Beijing government, understands this concept. Recently married, she grew up in a family with two brothers. Her husband grew up as an only child. Even though she's not sure yet if she even wants a second child, she feels the policy is great news. Under the old law, she never would have been able to have more than one child. Under the new law, at least she has a choice.
"It's a relief," Li said. "I'm not certain I will have another one, but this policy gives us an option…[My husband] was quite lonely. My brothers and I are different. We grew up in the same environment. This kind of relationship is very different from any other friendships."
In China, thousands of children are abandoned at birth every year. In fact that number, it has been reported, goes up by 10% each year. Although the relaxation of the law may not completely change this, it is a step in the right direction. Again, as mentioned previously – it's not about the cost; it's about having a choice.
Related Articles:
---
[ad]