Famous for their over the top, custom furniture, Circu has debuted an incredible bed that little aviation fans will be dreaming about!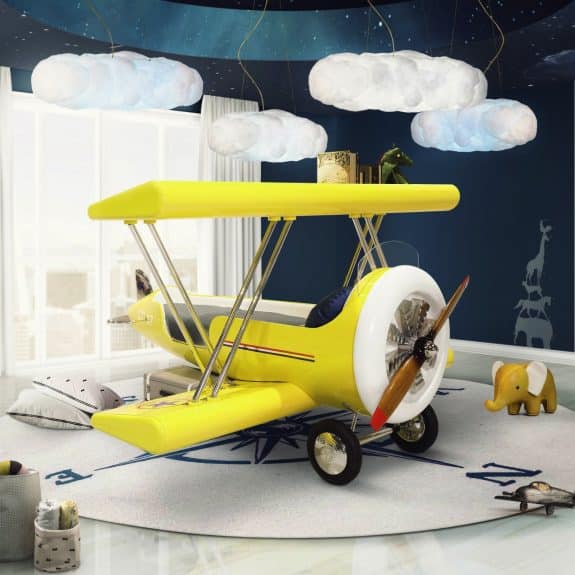 Inspired by Disney movie "Planes", the Sky B Plane brings a little aviation-inspired magic to the little pilot's bedroom.
With a creative and playful design, the Sky B Plane makes the crib-to-bed transition as painless as possible. The decorative suitcases are storage compartments and allow the kid to climb up and down the airplane. Soar high above the clouds! Some kids are born to fly!
There are also some secret storage compartments on both sides of the bottom wing and in the staircases. Plus, the top wing doubles as a shelf.
The structure itself was created with fiberglass, rubber, stainless steel and wood.  It is finished with Chrome plating and Glossy varnish.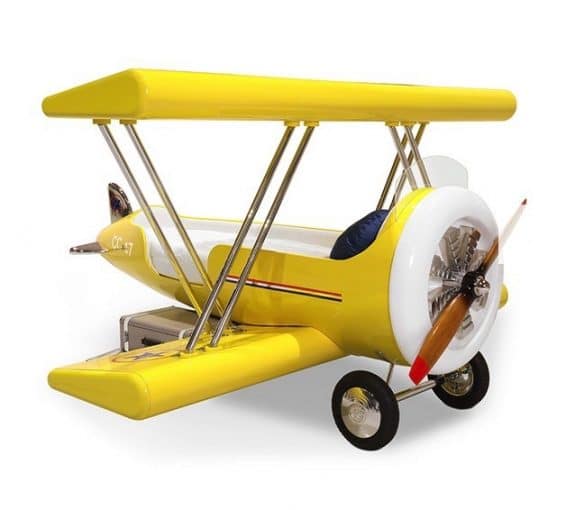 Weighing in a 485lbs, you may need a little help getting the plane into your child's room!  But there's no denying you'll be the coolest parent around for making their dreams come true!
DIMENSIONS
Width: 285 cm | 112.2″
Depth: 280 cm | 110.2″
Height: 170 cm | 66.9″
Price is available by request on Circu's site.
---
[ad]