When we had our son, circumcision was a big debate between my husband and me. Our son had just been through a 4 month battle for his life and putting him through more pain was not what I wanted to do.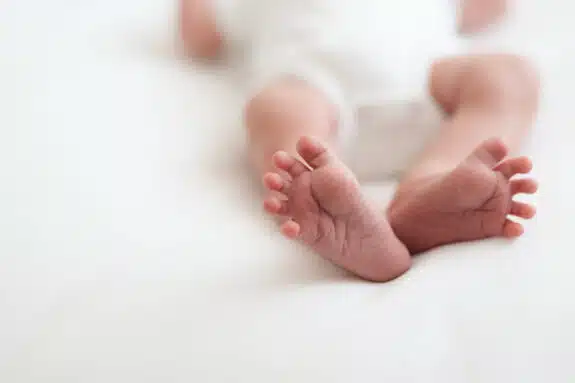 After a long debate with both the Pediatrician and our family doctor, I decided it wasn't necessary and canceled the appointment. Both doctors made the very same points, almost like they had been given the same literature, and were both very passionate about us not doing the procedure. The stats in Canada(according to both doctors) are 50/50.
The United States leads the way in the number of babies circumcised each year. Estimates vary widely, ranging from 50 percent to more than 90 percent of newborn boys circumcised, depending on the region of the country (federal data from 1999 showed hospital circumcision rates of 81 percent in the Midwest, 66 percent in the Northeast, 64 percent in the South and 37 percent in the West) and religion (the Jewish and Muslim faiths traditionally call for circumcision). In Europe, Asia, and Latin America, baby boys are not routinely circumcised, and the circumcision rates here have been dropping steadily over recent years.
"Parents across the country are rethinking circumcision and many, many are deciding against it," says Dr. Mark Reiss, a retired physician in San Francisco, and the executive vice president of Doctors Opposing Circumcision.
Last month, the National Institutes of Health published a surprising report in The Lancet showing that circumcision reduced a man's risk of contracting HIV, the AIDS virus, through heterosexual sex by 51 to 60 percent compared with men who were not circumcised. The findings were based on two trials in Africa involving more than 7,500 men and were halted early because the preliminary results were so striking.
Another study, published in the journal Pediatrics in November, followed 510 New Zealand newborns until age 25 and found that circumcision cut the risk of contracting sexually transmitted diseases by about half.
These studies are just the latest to point to circumcision's potential health benefits, says AAP president Dr. Jay E. Berkelhamer.
"There have probably been hundreds over the years showing that circumcised males have lower rates of urinary tract infections, penile cancer, and a variety of STDs, including HIV," says Berkelhamer.
It has been long believed that the warm moist area under the foreskin is a breeding ground for infections, but proper cleaning and good lifestyle choices make a big impact on health.
Dr. Thomas E. Wiswell, a neonatologist, researcher, and professor of pediatrics at the University of Florida in Gainesville contends that the Internet is flooded with inaccurate information about circumcision that he says is aimed at scaring parents instead of presenting health information. He's calling for more obstetricians, birthing instructors, and pediatricians to bring the subject up for discussion and supply parents with both sides of the argument.
Many parents base their decision on tradition, religion, and philosophical beliefs.
I think that the number in Canada has been split down the middle due to cost. Circumcision was once covered under OHIP and now there is a cost of $300 per child to have it done. New parents would rather spend that money on necessities for their baby rather than a surgical procedure that may not be necessary.
Table I
Census Region
Northeast
North Central
South
West
Whites
83%
89%
74%
74%
Blacks
68%
52%
31%
54%
Combined
81%
86%
63%
73%

For more information, there are a few sites that is for and against the procedure. www.circumcision.org.
SOURCE,