The talk of the red carpet at the 70th annual Golden Globe Awards last night was how great Claire Danes looked just one month after welcoming her son Cyrus!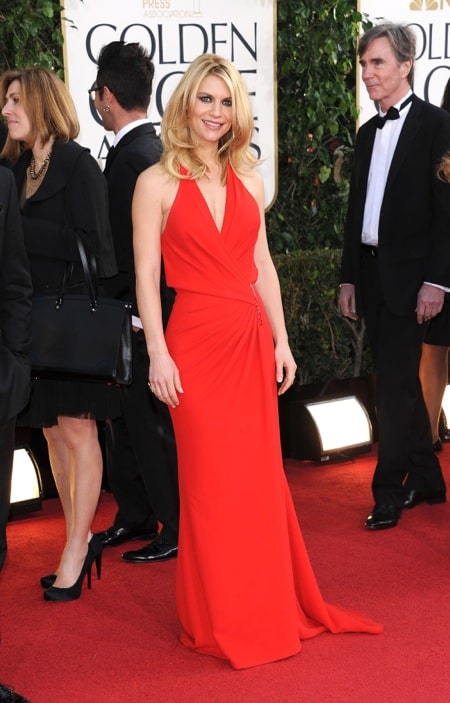 While dressed in a red Versace gown, the actress revealed that was still working off some of her pregnancy weight.
"I am very strapped into this dress," she joked later in the press room, after accepting the Golden Globe for Best Actress in a TV Drama. "This is Versace, and they are really masters of illusion. I literally can't go to the bathroom unless I take the entire dress off. So, there [are] some serious things involved here."
Tiny to begin with, Claire didn't gain a lot of weight while she was expecting.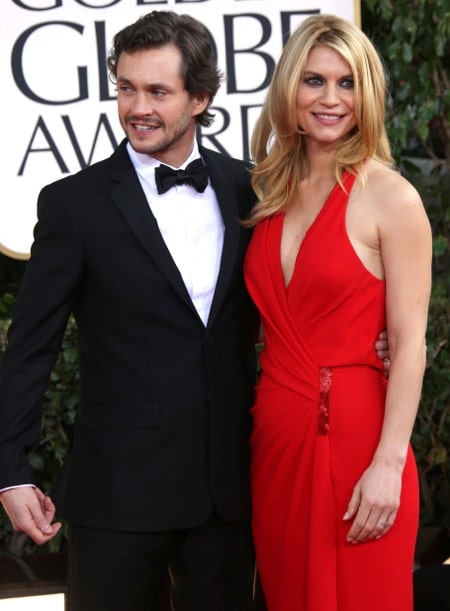 "I was on my feet a lot during the pregnancy," she explained of shooting Homeland nearly to full term. "I was working hard. So I didn't have an opportunity to gain much."
Motherhood, she says, is wonderful,
"It's been a huge joy, this experience of becoming a mom. I don't know how to articulate it yet because it is so fresh."
But a little isolating,
"I'm kind of startled to be in this scene because I've been so sequestered," Clare revealed to Ryan Seacrest on the red carpet. "I've been in baby world."
Not that she's complaining. Her new role is "the best thing ever," Danes gushed. "So it's very motivating — the smell, just the scrumptiousness."
---