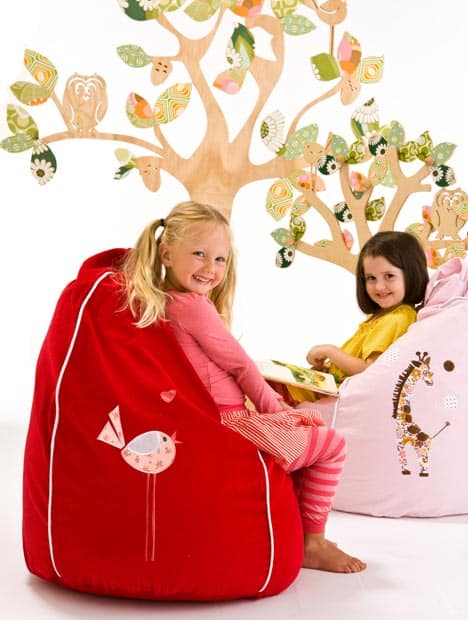 Australian label Cocoon Couture features a line of delightfully funky kid's bean-bag chairs, among other fun kid's accessories.
Originally started by two friends in 2004, and appearing in just a few select children's boutiques in Australia, Cocoon Couture has now flourished in the international market with the addition of another mom to the team and an expanded range. The whole range is darling, but we are particularly taken with the gorgeous collection of kid's bean-bag chairs.
Made from 100% cotton pinwale corduroy fabric with a quirky critter appliqué in vintage inspired fabric, the bean bag chairs are not only fun and funky, but with all the colors and designs available there is sure to be one to match your child and her room! The insides have an additional safety-liner to ensure that the beans remain where they belong, and the covers are completely machine-washable. Who doesn't love that?
Personally I have a soft-spot for the "Little Foxy" and "Cheeky Squirrel" bean-bags. They are just too darn cute! With so many to choose from you could have one in just about every room. – Belinda, Staff Writer
---
Related Articles:
---