Wife of UK footballer Wayne Rooney, Coleen was photographed enjoying another beautiful day in the Caribbean with her son Kai.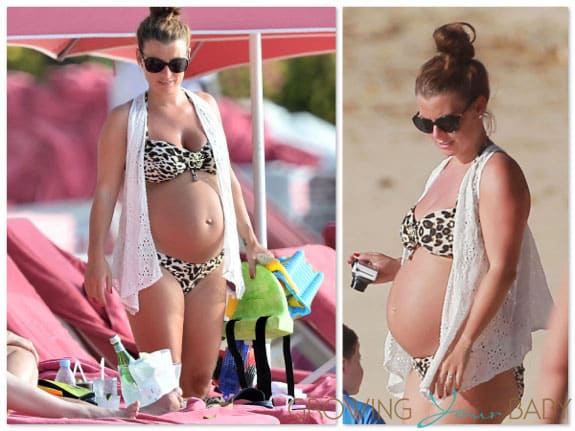 Due in May with another boy, Coleen looked fabulous in her animal print two piece bathing suit while following her son around the beach.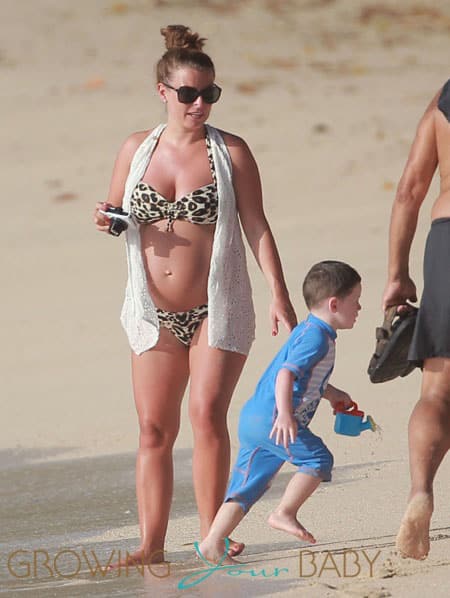 A favorite destination for the family, the Rooney's have been spotted in Barbados twice in as many months. Even though her husband isn't along for the trip, the mom-to-be has been enjoying some family time with her parents and son.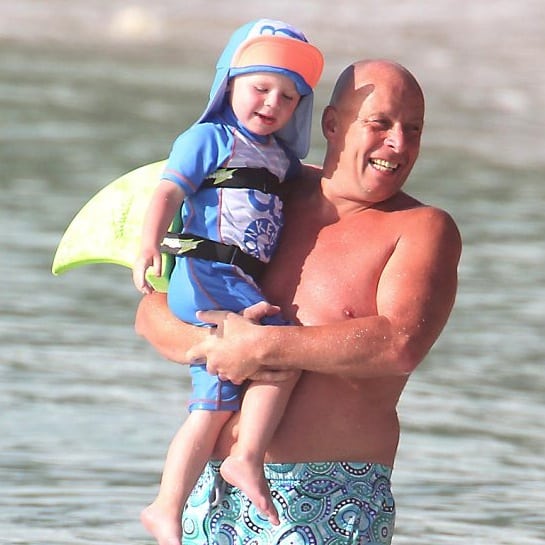 Coleen lost her sister Rosie just over a month ago after a lifelong battle with the brain disorder Rett Syndrome.  Adopted into the family when she was a toddler, the little girl is said to have idolized Coleen so the loss has been very hard for the family.
Barbados does, however, appear to be working its magic. Coleen and her parents, Tony and Colette McLoughlin look to be having a good time basking in the sun and playing in the ocean.
---
{SPLASH, FAME/FLYNET}
---
[ad]