Coleen Rooney was photographed spending another day at the beach in Barbados with her son Kai. The mom-to-be, who is about 20 weeks along with her second son, looked great in a turquoise two-piece bathing suit that showed off her rounded belly.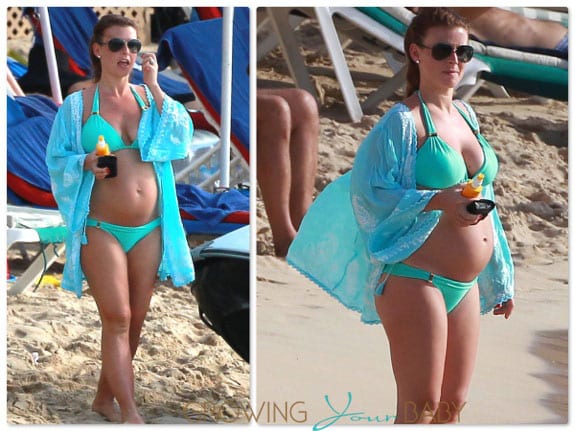 Coleen and Kai were later spotted enjoying a boat ride before sitting on the shore to watch the sun set with their family.
Not along for the trip is Coleen's husband Wayne. On Tuesday morning she tweeted,
Had a lovely New Years Eve here in Barbados! Few more days to enjoy but can't wait to get home to see @WayneRooney, my mum, dad and Rosie
Don't wish it away Coleen! It was -10°C in London yesterday.
---
{PACIFIC COAST NEWS}
---