Colin Farrell was on the move with his son Henry on Monday afternoon at LAX.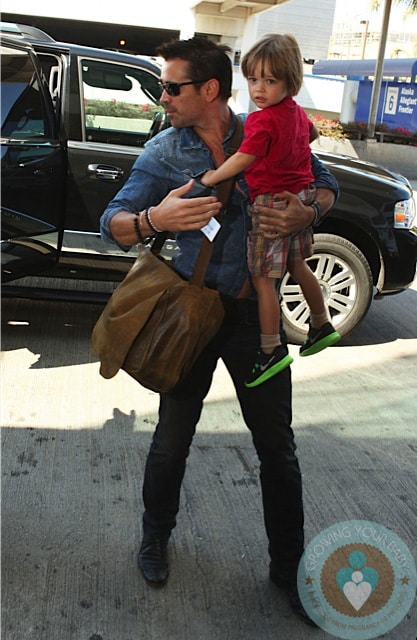 The actor kept the two-year-old close as they made their way through the airport and security.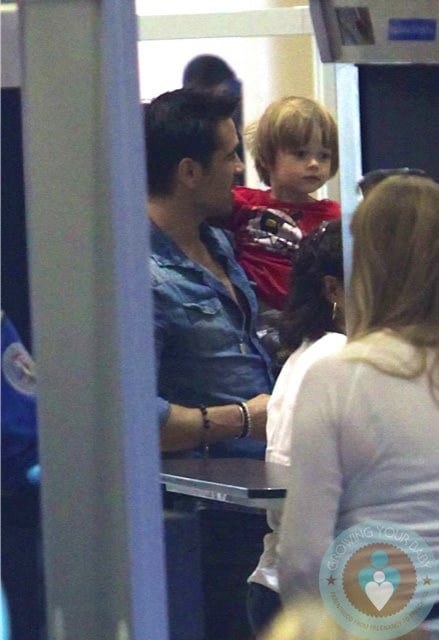 Known for his hard partying ways, Colin is now hoping to settle down, but it's no secret that he is a tough man to nail down. A year after Henry arrived, he split with then girlfriend Alicja Bachleda Curus. He also separated from Kim Bordenave, the mother of his oldest son James.
Colin recently revealed to Hello Magazine! that he has 'listed the qualities he looks for in his ideal partner as he hopes to find another meaningful relationship in the future'.
"I will say that as I get older and calmer and quieter in my own self, the one quality in a woman that I find more and more attractive is kindness. A sense of adventure and humor is important too, but I truly find kindness and consideration for others to be the most attractive thing in anyone…

"I've experienced quite a bit of romantic love and I hope I will again. If someone came along tomorrow I'd be so up for it. I'd be writing bad poems, the works. But until that happens, I'm cool with the way things are. I've got plenty of love in my life already in the form of my sons and a few good friends who I value dearly."
There may not, however, be any time for a lady. Colin has been busy lately working on and promoting his projects.  In May he voiced the part of Ronin for the animated flick Epic, filmed Dead Man Down in July and will travel to New York in October to start production on Winter's Tale.
---
{FAME/FLYNET}