Since they were announced earlier this year, Shopkins has taken the toy world by storm. Created to give kids a way to re-create their own shopping experience, this set of toys has become one of the hottest items for those 4+.
To see what all the hype was about we recently received the Shopkins Small Mart and Spin Mix Bakery. There is also a third set in their collection – a fruit & veggie stand – that we didn't test.
Out of the box, my kids couldn't play with these sets fast enough.
The small mart is the biggest set in the Shopkins Collection, and it offers the most for little shoppers.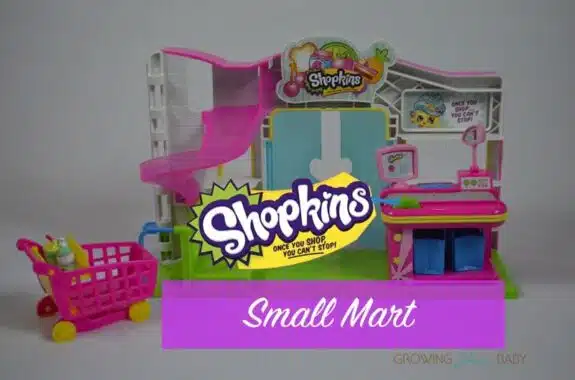 Kids can choose to pack their groceries by moving them along the conveyor belt at the checkout station or by running them down the slide at the side of the building.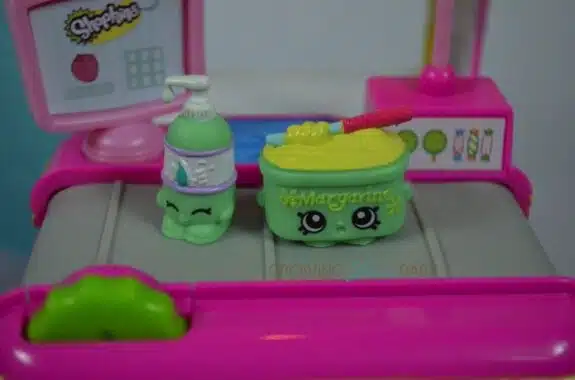 The back of the set has quite a few shelves to give kids a place to display the Shopkins characters, and there are swinging doors in the middle. In total there are 148 different characters in Season one of the Shopkins collection. These characters are broken into a few categories such as common, rare, ultra-rare and Special Edition, which creates a collectors market for kids. They also make Frozen Shopkins, Glitters and Metallic characters.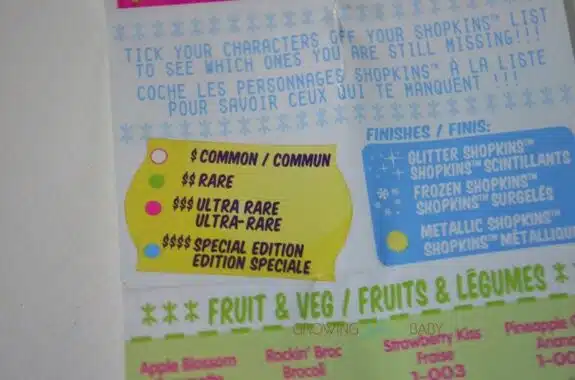 The small mart includes 2 special edition characters that can only be obtained by purchasing the set. In order to increase the play value of our set we purchased an additional 5 pack of characters($6.99), which included 3 common, 1 rare and 1 ultra rare character. This gave the kids more items to play with and purchase.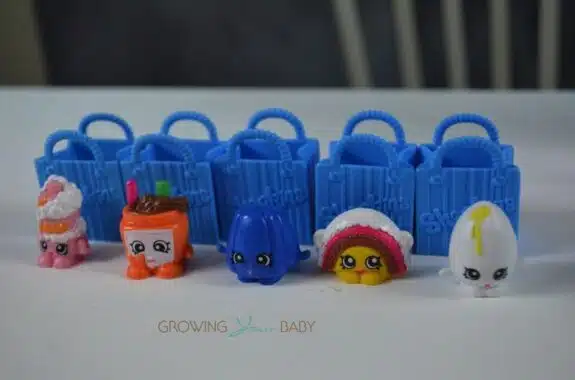 Little ones can move their groceries around the mart in the included shopping cart.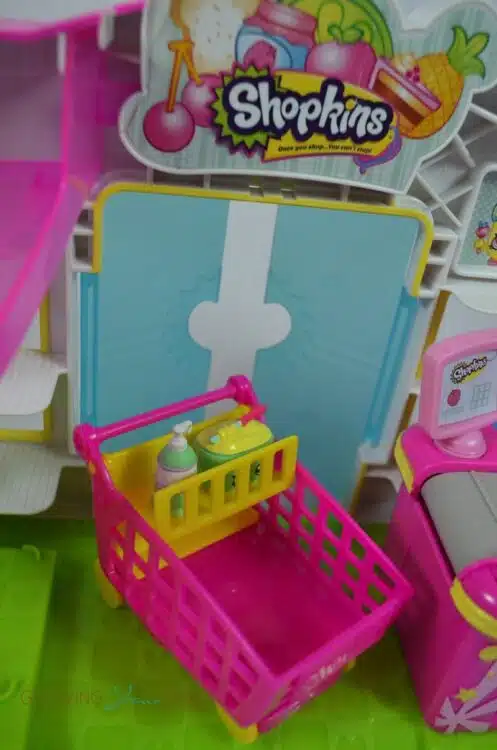 Even though these characters in the mart have their own personality, my boys immediately integrated their action figures into the set. It is the perfect size to mix 3.5″ characters with. After all Spiderman and Batman need to eat right?
Adding the Spin Mix Bakery gave them a second place to shop at.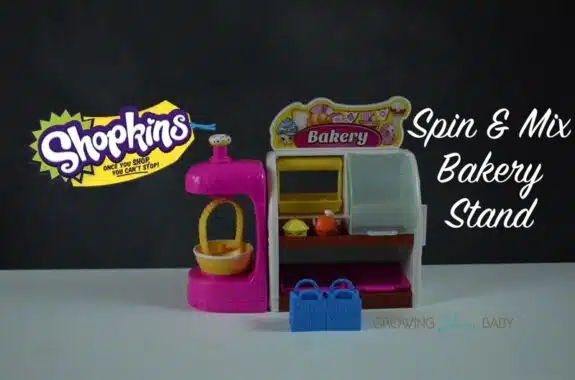 This smaller set has lots of shelf space for pastries, donuts, cakes, and pies. At the top one shelf doubles as a swing and the mixer has a spot that allows the characters to spin around. Like with the mart, the bakery comes with 2 special edition characters that can't be obtained outside of the set.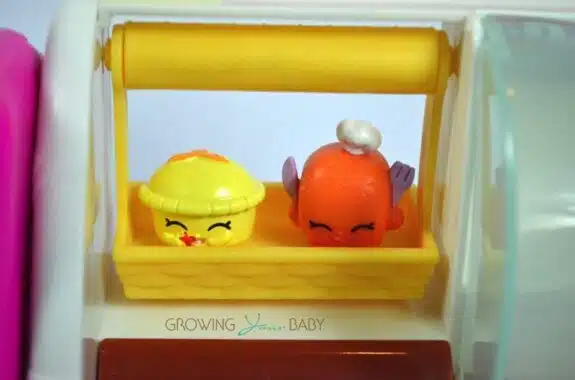 This set connects to the fruit & veggie stand to give kids more selection during their trip.
We have created 2 videos to demo the two sets we received. Please check them out below!
The Small Mart:
Spin Mix Bakery
---