Hundred of volunteers have stepped forward to help a Tennessee family find their missing son.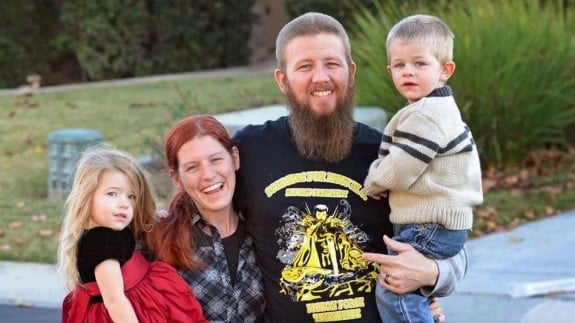 Two-year-old Noah Chamberlin went missing around 1:30 p.m. Thursday, while on a nature hike with his grandmother and 4-year-old sister. The three were in the woods behind their home when the toddler wandered off while the grandmother tended to her granddaughter.
Madison County Sheriff's Office spokesman Tom Mapes told the media that despite more that 48 hours of searching his team hasn't found any evidence that Noah has been injured or any indication of his presence. No blood, clothing or any sign of Noah has been found in the woods near the family's home where he went missing.
"We're just hoping we have a happy ending to this story soon," Mapes said.
But with dropping temperatures after Thursday night's rain and darkness setting in again, there is definitely concern.
"As the hours click by, and the days click by, we get more and more concerned," he said. "When they come back in, there's a feeling of frustration and bewilderment."
Mapes said the search is expected to continue into the night until Noah is found.
Authorities estimated almost 1,000 people have assisted in the search for the little boy in the past 28 hours including volunteers and law enforcement.
No foul play is currently suspected, and the investigation is currently not criminal in nature.
Yesterday a new canine unit was on the scene looking for the toddler as well.
"He said it is a wonderful sight out there seeing so many people pull together to try and find little Noah," Mapes said. "… It's important that we find him quick because it's going to get cold tonight and the longer it goes the more concerned we are, so pray hard."
Chester County Sheriff Blair Weaver told the media volunteers will be accepted until 7 a.m. Sunday morning, but if Noah cannot be found, the search will become strictly law enforcement.
Noah is about 2 feet tall and 25 pounds, with blond hair and blue eyes. He was last seen wearing a long-sleeved gray shirt and blue jeans. If you have seen Noah call the Chester County Sheriff's Office at (731) 989-2787 or the TBI at 1-800-TBI-FIND.
---
[ad]