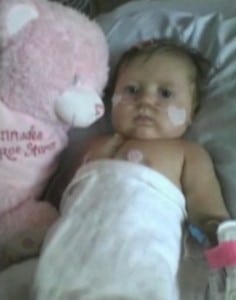 The Albrights were looking forward to the baby soon to come into their lives, but were concerned when doctors said in the 18th week of pregnancy that the baby had a heart defect. Never losing hope they moved from Washington State to Modesto to be close to the doctor who could save their unborn daughter.
Shawna Albright's 18 weeks ultrasound revealed that all was not well with the baby. The doctor told the parents about their baby's heart defect and thought that she would not survive.
"He sat us down and told us she had no chance," Shawna said. "There wasn't anyone in the world that was going to be able to fix her."
The couple, who was living in Washington State at that time, consulted another doctor in Seattle who suggested they speak to a reputed surgeon at Lucile Packard Children's Hospital at Stanford who could help – Dr. Frank Hanley.
The surgeon said he could help and asked the family to relocate to Modesto. He is known throughout the world for his exceptional skills in working with tiniest of blood vessels as fine as spaghetti strands.
"He told us she had an 80 percent chance; I needed to deliver here so I had to come here when I was 32 weeks pregnant," Shawna said.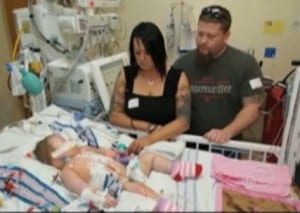 Baby Kennadee's case was complicated. She had not one but a number of heart defects.
According to Dr. Gail Right, "So the position of the pumping chambers, the ventricles of the heart, were reversed. There is a hole between the two pumping chambers and the valve that normally connects the heart out to the lungs was absent."
The newborn had her first operation just days after she was born and two more later.
For her father Don, it was an emotional experience.
"A lot of fear, a lot of questions, a lot of anxiety, a lot of worry," Don said. "Here is my little girl coming into the world and now she has to fight for her life."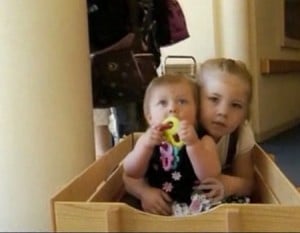 The little girl celebrated her first birthday recently and although she has to still undergo more surgeries and medical checkups, right now the Albrights are happy to have made the decision to relocate to save her life.
"Everybody is just proud of this little girl and everybody is just amazed at how well she is doing; she is definitely showing that she is a fighter and that she can handle it," Don said.
Related Articles:
---