Syrian twins who shared a skull were operated on after being flown to Saudi Arabia as part of a humanitarian effort. Costs for the series of complicated surgeries and the separation, as well as their medical care is being paid for by the Saudi government.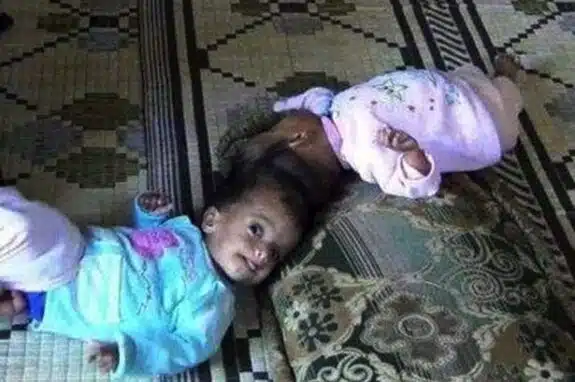 Twins Tuqa and Yakeen were operated on at the Specialist Children's Hospital at the King Abdul Aziz Medical City (KAMC) in Riyadh on Sunday. The surgical team of 22 specialists performed this fourth and final stage of separation, having already completed other preparatory operations on the twins dating back to April 2014.
In June 2014, veins between the twins' brains were severed and a slice of silicone was inserted between them. More veins were separated three months later, along with the arteries that carried blood between their brains. Next, an operation took place to separate remaining veins and arteries along with part of the shared brain.
Dr. Ahmad Al-Furrayan was in charge of the surgery. He says that since the twins were conjoined at the head, it was one of the most difficult and complicated Siamese cases his team has attempted.
Saudi Arabia has performed 37 surgeries on Siamese twins since 1990, with cases coming from more than 18 different countries. In addition, they have treated 30 other cases where eventually it proved impossible to do a separation.
---