Congratulations to former American Idol contestant and Broadway star Constantine Maroulis and his girlfriend, Angel Reed, on the arrival of their first child – a baby girl!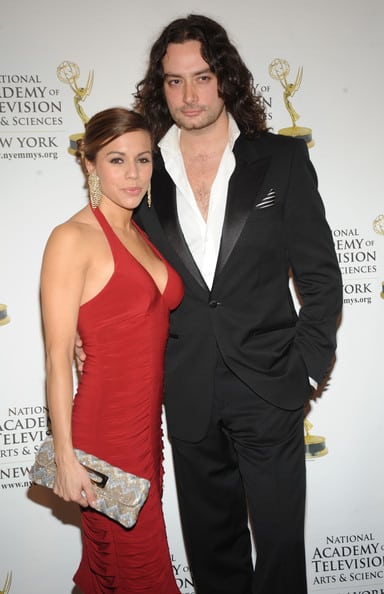 Marlena James arrived late last night weighing six pounds and eleven ounces. The new dad told Us Magazine,

"Sometimes Christmas comes early and we're so lucky to get the greatest gift a few days early. Angel and I are thrilled to welcome our perfect baby girl into the world today. Mom and baby are healthy and I couldn't be more excited to ring in 2011 this way."
Earlier this year, Constantine also told People Magazine:
"It's a beautiful thing, just living every day right now, trying to do good work and provide for family long term – so I'm looking forward to the road ahead, definitely."
Congratulations to the happy couple. They pair met last year when they both starred in Broadway's Rock Of Ages, which might be getting the big screen treatment in 2011.

Related Articles: