Puzzle floors offer a very cool flooring choice for parents who want their nursery, playroom or even living room to look unique.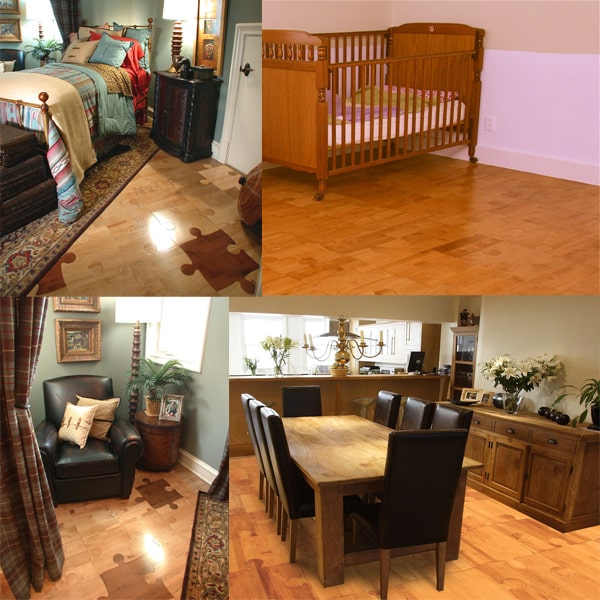 Offered in 13 wood shades, the puzzle wood floor will give any room the wow factor most are looking for when putting together a space for their family.
Because this floor system is made of two individual patterns, you can sub in pieces made from a different wood stain for a more vibrant look.
The only downfall? beauty has it's price… these floors are priced higher than a traditional wood floor or even bamboo.
*Environmental factor – Briggs Engineered Wood Products Inc. the manufacturer of Puzzle Floor™, sources all of its hardwood from certified managed forests. Responsible resource management protects the environment and aids in wildlife preservation, forest regeneration, and limiting soil erosion.*