One of the decisions new parents face after delivery is whether they are going to bank their baby's cord blood.  What was once discarded as waste material, is now known to be a useful source of blood stem cells.  These powerful cells can be used to treat a large number of blood diseases.
Due to cost only a small percentage of couples bank their baby's stem cells.  But for one family, that decision ended up saving another one of their kids.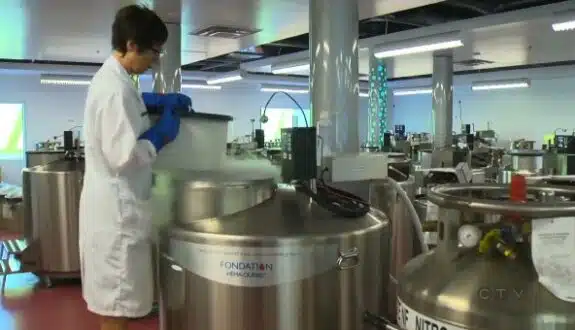 When Stephanie Comeau's son Nathis was born, she donated his umbilical cord to the Hema-Quebec Public Cord Blood Bank, a Montreal lab specializing in collecting, freezing and storing umbilical cord blood for stem-cell transplants.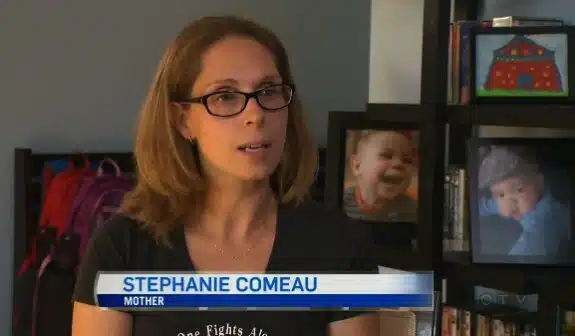 "I really just thought, what a wonderful thing to do, even if it couldn't benefit us it could benefit someone else, then that would be great," she told CTV News.
But soon after her second son was born he started to break out in strange lumps and rashes.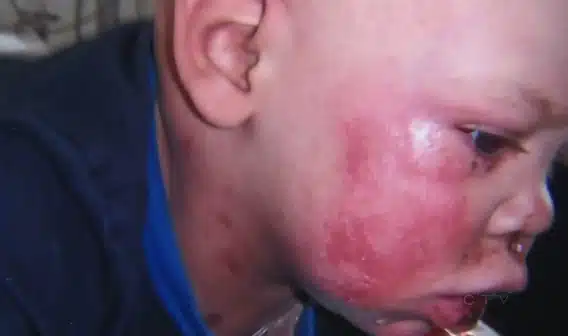 Once he was diagnosed with Acute Myeloid Leukemia, a rare blood cancer,  he underwent four rounds of chemotherapy.
Sadly, they all failed.
"His chances were very, very low," Comeau said. "We were given hope, but we weren't given very much."
As doctors looked to a stem-cell transplant, to hopefully give Nolan the chance of a healthy new blood system, they were led to the public bank. But of 10,000 stem cell samples, there was only perfect match – Nathis' sample – which had miraculously not been used.
"It is quite rare, so we were pretty happy and fortunate enough that the unit was still available," said Susie Joron, a manager of donor search strategies and stem-cell distribution from the blood bank.
The sample was able to save Nolan's life. He is the first child in Canada to receive a sibling stem cell transplant that was stored at a public Cord Blood Bank.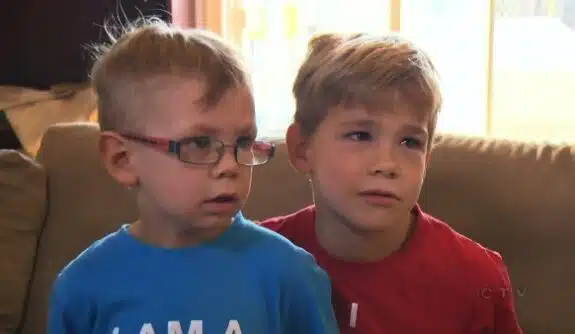 "He really is the miracle," said Christina Cinquanta, a manager from the Leukemia Society of Canada. "We want more cases like him."
It has only been within the last few decades that researchers have been able to see how these incredible cells can help treat medical conditions.  Other very early stage clinical trials are now exploring the use of cord blood transplants to treat children with brain disorders such as cerebral palsy or traumatic brain injury, Autism and if they can be used in Alzheimer's disease patients.
---