Lemur Group Inc. is voluntarily recalling all Pekkle infant sleepers purchased between April 29, 2016 and April 14, 2017. From fatigue around the fabric, metal snaps on the recalled Pekkle sleepers may detach or fall off, resulting in a choking or laceration hazard for children.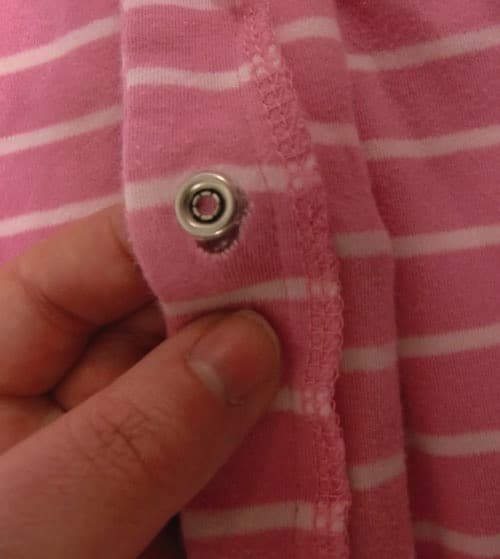 Lemur states they have received three reports of incidents regarding the metal snaps that may detach or fall off from infant sleepers bearing lot numbers beginning with C62 and C63, presenting a choking or laceration hazard. As of May 9, 2017, just one laceration injury had been reported and there have been no reports of choking injuries.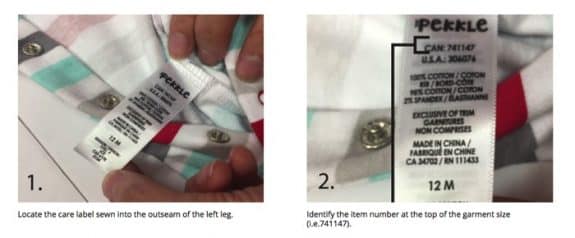 On their website Pekkle shows parents 2 ways to test if their sleeper has snaps that are fatigued or damaged.
Parents are being asked to immediately stop using the sleepers you have and return them to your nearest Costco Wholesale location for a full refund.
For more information, please contact: Lemur/Pekkle Customer Service, toll-free: 1-844-483-3868; 8a.m. to 8 p.m., Monday to Friday, ET.
The company is also available by email at customercare@pekkle.ca or through their website: www.pekkle.ca.
"Pekkle is taking this situation very seriously. The company's team is currently conducting a thorough internal investigation to find the sources of the problem," said Lemur spokesperson Raphaël Melançon in an email to CBC News. "The safety of our customers is Pekkle's top priority."
---
[ad]
Save