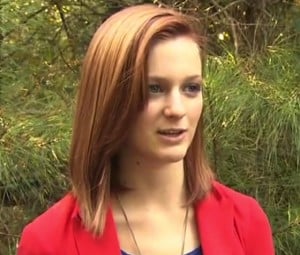 For Amanda Moulton it was a spur of the moment decision to walk the wooded path off Middle Road in Dandy, as she wanted to show her boyfriend where she played as a child. But what began as a walk down memory lane soon became a blessing in disguise for a baby that had been abandoned in the woods.
Amanda and her boyfriend Roman Alis were walking down the wooded path on Saturday when they heard a cry.
"We were just walking down the path, and we heard a faint cry," said Alis.
They initially thought it was coming from one of the houses in the distance but as they continued on something didn't feel right.
"We still didn't think there was a baby back there, but you've got to go check," said Alis.
After re-tracing their steps Roman spotted a red patch in the bushes and when he got closer he noticed it was an infant wrapped in a red towel and placed between two logs in the woods. They could clearly see the baby's face and dark curly hair.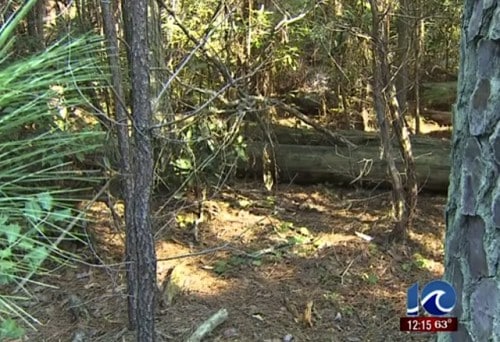 Roman called 911 emergency and the operator asked them to pick the baby. Amanda picked the baby and saw that she was okay.
"I was actually praying the entire time I was holding the baby," said Amanda. "I was praying she was going to be okay, that the police would be able to find us in the middle of this wooded path."
The two believe that the baby girl was not in the forest for long time because she had not been bitten by mosquitoes. Also she was not hungry, or irritable and after the initial cry that they had heard she was quite and alert.
They handed her to the paramedics as soon as they arrived. Doctors later said that the infant was healthy and is believed to be between three days and a week old.
"I definitely believe it was an act of God and the Holy Spirit," said Amanda. "Even the fact that we had left the scene, and we turned around thinking, 'This is impossible. There's not going to be a baby back there, but let's go check anyway.'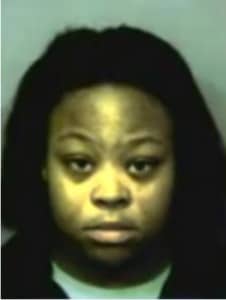 The two say that though they know that they might have saved the little baby's life, they cannot pass a judgment on her parents as they do not know the circumstances that led to such action.
On Saturday night the baby's mother, 18 year old Viktoria Williams turned herself in at the York-Poquoson Sheriff's Office. She has been charged felony child neglect. She is being held at the Virginia Peninsula Regional Jail without bond.
Virginia safety haven law states that child up to 14 days old can be left with an employee at any hospital emergency room or an emergency medical rescue squad.
---
[ad]