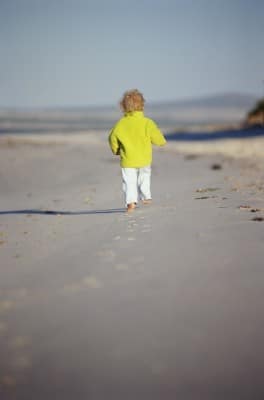 A Swedish couple has stirred up debate in the country by refusing to reveal whether their two-and-a-half-year-old child is a boy or a girl.
Pop's parents, both 24, made a decision when their baby was born to keep Pop's sex a secret. Aside from a select few – those who have changed the child's diaper – nobody knows Pop's gender; if anyone enquires, Pop's parents simply say they don't disclose this information.
In an interview in March, the parents were quoted saying their decision was rooted in the feminist philosophy that gender is a social construction.
"We want Pop to grow up more freely and avoid being forced into a specific gender mould from the outset," Pop's mother said. "It's cruel to bring a child into the world with a blue or pink stamp on their forehead."
The child's parents said so long as they keep Pop's gender a secret, he or she will be able to avoid preconceived notions of how people should be treated if male or female.
Pop's wardrobe includes everything from dresses to trousers and Pop's hairstyle changes on a regular basis. And Pop usually decides how Pop is going to dress on a given morning.
Although Pop knows that there are physical differences between a boy and a girl, Pop's parents never use personal pronouns when referring to the child – they just say Pop.
"I believe that the self-confidence and personality that Pop has shaped will remain for a lifetime," said Pop's mother.
As always, the professionals are split on how this could effect the child in the coming years.
Susan Pinker, a psychologist and newspaper columnist from Toronto, Canada says there are many ways that males and females differ from birth; even if gender is kept 'secret,' prenatal hormones developed in the second trimester of pregnancy already alter the way the child behaves and feels.
She says once children can speak, males tell aggressive stories 87 per cent of the time, while females only 17 per cent. In a study, children aged two to four were given a task to work together for a reward, and boys used physical tactics 50 times more than girls, she says.
While Swedish gender equality consultant Kristina Henkel says Pop's parents' experiment might have positive results.
"If the parents are doing this because they want to create a discussion with other adults about why gender is important, then I think they can make a point of it," Henkel says in a telephone interview with The Local.

Henkel also says a child's sex can deeply affect how they are treated growing up, and distract them from simply being a human being.

"If the child is dressed up as a girl or boy, it affects them because people see and treat them in a more gender-typical way," Henkel explains.

"Girls are told they are cute in their dresses, and boys are told they are cool with their car toys. But if you give them no gender they will be seen more as a human or not a stereotype as a boy or girl."
Beyond this, the rest of the world is programmed to pair off according to gender. Other kids won't know how to socialize with this child because they won't know how to address him/her. There is a big risk that Pop could end up without any friends because his/her parent's 'genderless theory' is too sophisticated for them to understand, therefore causing them to avoid the situation all together.
With a second child on the way, Pop's parents have no plans to continue their social experiment. As for Pop, they say they will only reveal the child's sex when Pop thinks it's time.

---
[ad]