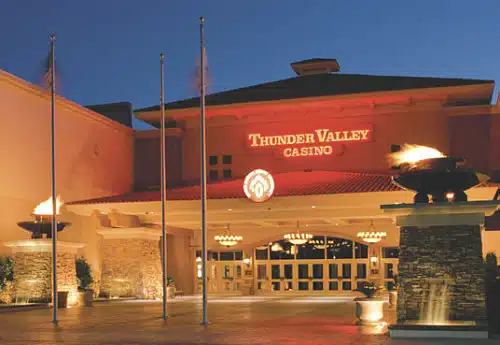 A California couple has been arrested and charged with child endangerment after they left their seven-week-old baby in the car while they gambled inside a local casino.
A Thunder Valley Casino security guard told police he walked by a car parked in the casino's parking garage and noticed a car seat covered with a blanket in the back seat. He pushed the car to see whether or not a baby was in the seat, and that's when he noticed movement from beneath the blanket.
Concerned for the baby's well-being, the guard pried the door open, took the baby from the car and brought it to the casino's emergency medical personnel to be checked out.
As police arrived to locate the car's owner, the couple returned to the car, and were immediately arrested. They claim they only left the car long enough to use the restroom.
The casino's surveillance video, however, showed the two had been gambling for two hours.
The baby was taken into custody by Placer County Children's System of Care and both suspects remain in custody on 50-thousand dollars bail each.
---