Jennifer Spiegel and her husband are suing a Chicago hospital for $30,000 after the mother was brought the wrong baby to breastfeed.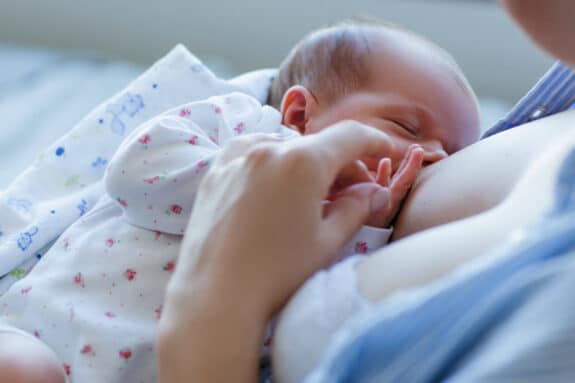 The day after giving birth, Jennifer was woken up at 4 AM and told that her infant was hungry. Half awake, she took the baby she was handed and began breastfeeding. Unfortunately, it was not her baby. As Jennifer sat feeding another nurse walked past the room and realized the mistake. The baby mix-up was quickly resolved and Jennifer was given her infant, which she kept in her room for the rest of her stay.
The Spiegels decided to sue the Chicago hospital, Evanston Hospital, and its the corporate umbrella company for $30,000. They hope that future mix-ups such as this one will be prevented by better safeguards and procedures. Both mother and child were given ID bracelets that are supposed to be checked by hospital employees. Though no one was harmed because of the accidental switch and it was discovered quickly enough, the lawsuit states that Jennifer "did not sign up to feed another woman's child."
There has been no statement from the mother of the other child.
Lawrence Gartner, former head of pediatrics at the University of Chicago, says "in animals, they're often very specific — mothers will only accept their own babies, but I don't know that humans have any such characteristic." He feels it would be unusual if a single breastfeeding moment affected the mother-child bond.
Wet nurses, women who breastfeed other infants, have been common throughout much of history. Before the invention of bottles and infant formula, women would find other lactating women to feed their infants. Last year, actress Salma Hayek breastfed another infant during a goodwill visit to Sierra Leone, Africa.
Related Articles: