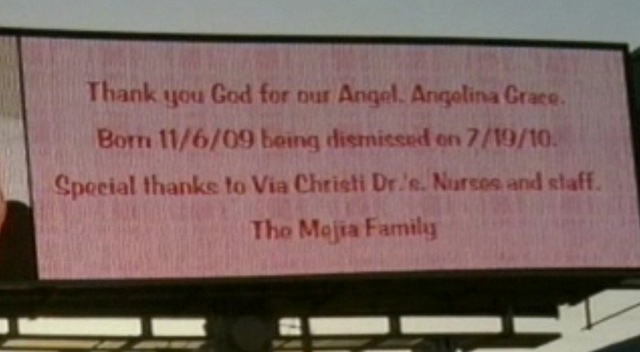 A couple, who is thankful for the care their daughter received during her time in the Via Christie NICU, has taken out a billboard to show their gratitude.
R.J. Mejia, and his wife, Jackie have been on a roller coaster ride for the last 8 months.
When their daughter Angelina was born in November weighing just one pound doctors didn't expect her to survive. Because she was so under developed they initially thought they should just make her comfortable until they realized how feisty she was.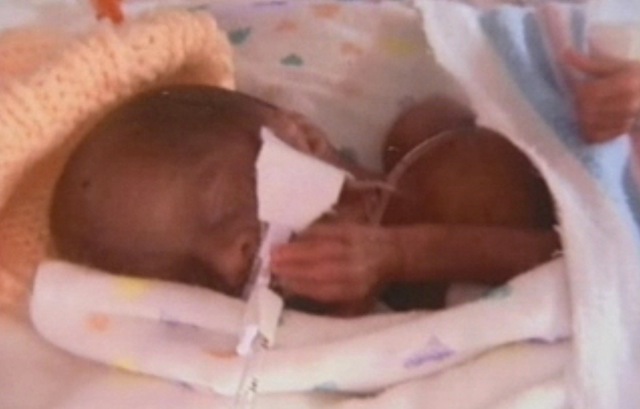 The tiny fighter proved them right by surviving four major surgeries and growing strong enough to finally be released home.
Nurses and doctors cried as the family left the hospital, saying they felt like family to the baby.
After an exceptional start to life, Angelina is now a healthy nine pounds.
We wish her family well!
Related Articles:
---
[ad]