At seven months post-partum, I still have some extra stuff hanging around the mid section of my body, which is usually covered, unless I am breast feeding. When we're out the baby insists on kicking off the nursing cover, showing off more than I would like him to.
Modest Middles innovative tank fits nicely under your clothes to keep your body covered while you feed your baby.
It's cool design features a 'cut-out' underneath your bra that gives you easy access when you need to nurse. It was designed to be worn under your regular shirt to give you coverage when you lift your shirt to nurse.
This is especially useful for moms who have stretch marks or scars they want to keep covered.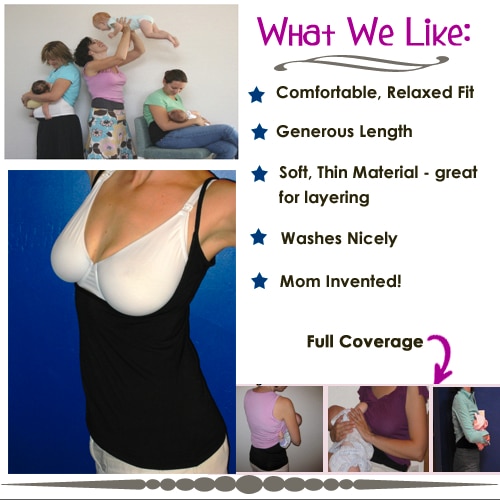 I like this better than wearing a cami when I'm out because I need the extra support of a bra plus the body coverage. Modest Middles offers both.
Available in 3 colors Black, Nude and White for $29.99ea. (Discounts offered when more than one)
---
[ad]