As we all have discovered, one sock always turns up missing. Especially baby socks! These cute little onesies can turn into adorable little friends with some imagination and a few supplies.
Here are a few friends that I have made so you can get an idea.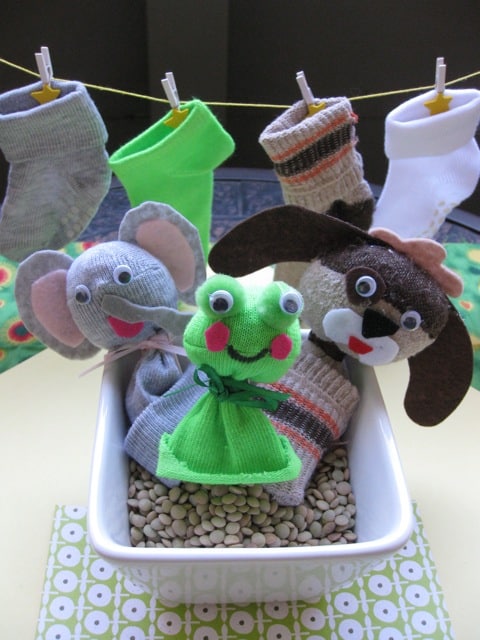 Here are the items that you will need:
baby socks
glue
lentils
various colors of felt
wiggly eyes
rubber bands
scissors
ribbon
colored pom poms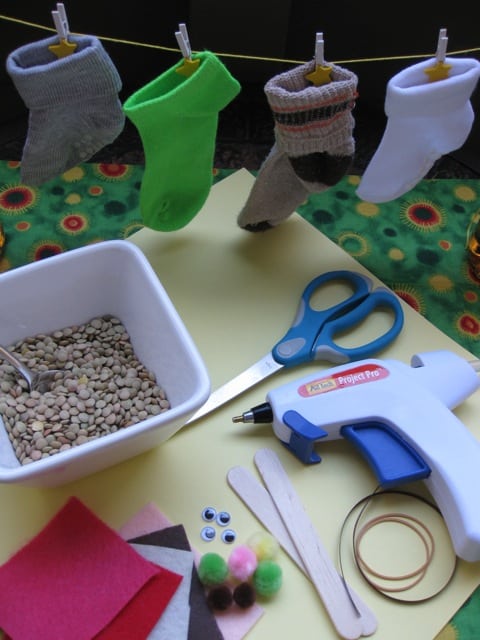 For the elephant:
Step 1. Gather your items, ie eyes, ears, trunk, mouth, sock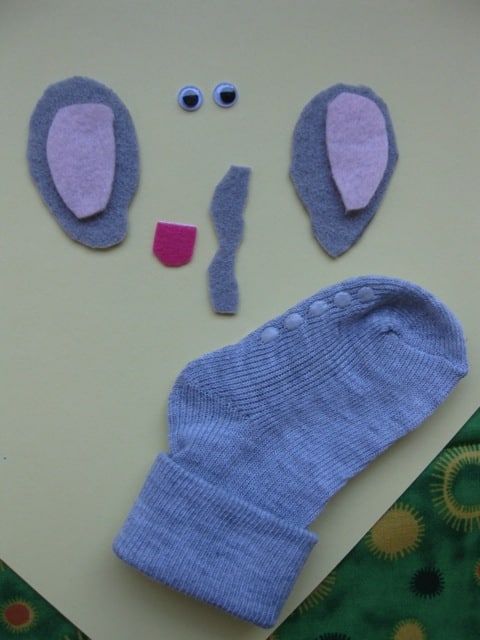 Step 2. Scoop some lentils into the sock. Not too much, just about 3 or 4 teaspoons.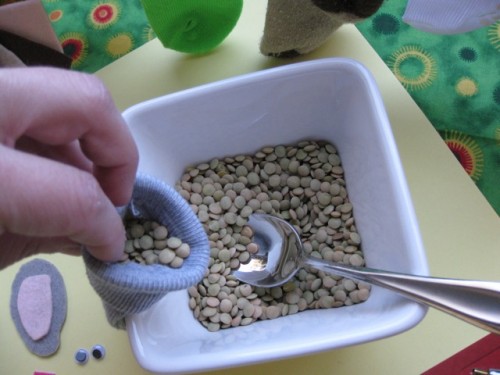 Step 3. Take a rubber band and put it around the sock under the lentils to create the head. This will also keep your lentils from falling out.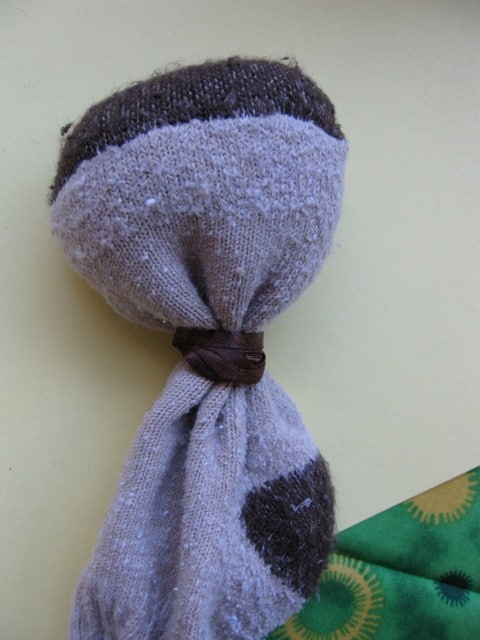 Step 4. Glue ears, eyes, trunk and mouth and tie a ribbon around the neck to hide the rubber band.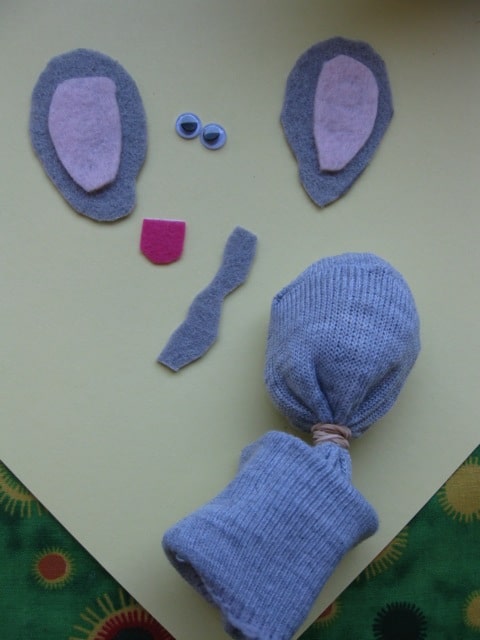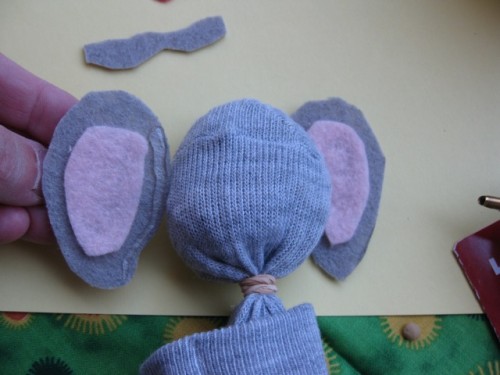 And that is the elephant.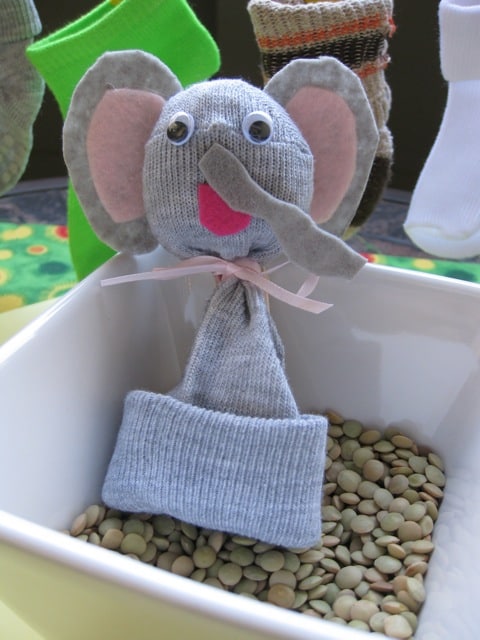 For the frog:
Repeat steps 1-4 same as the elephant
You can use your pom poms for this one as the eyes. Just glue your wiggly eyes to the pom poms.
For the dog:
Step 1: Gather your items, ie: ears, eyes, nose mouth
Step 2 Dog: Put in the lentils
Continue the steps as you did for the others and you have your dog.
These are very fun for kids to create and make their very own finger puppets. And you can find a use for those mystery onesie socks! Have fun!
---
[ad]