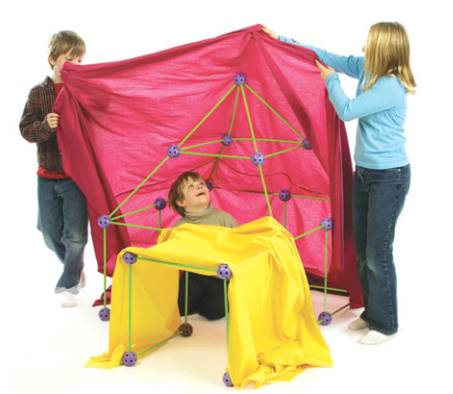 Crazy Forts is a construction toy for kids that you can literally save for a rainy day. The idea is to simply connect together the balls and sticks provided in the box, to create structures like a house. Once this structure has been created to your child's satisfaction, you can then cover it with bed sheets to form a little play area for them.
The best part about Crazy Forts is the way it gives the flexibility to a child to create anything he/she imagines. It can be a simple house one day or a tunnel the next day. A castle for a bigger challenge or even an igloo if that is what they want. With endless possibilities of connecting the balls and sticks, the child can create a structure that suits his age, motor skill and creativity.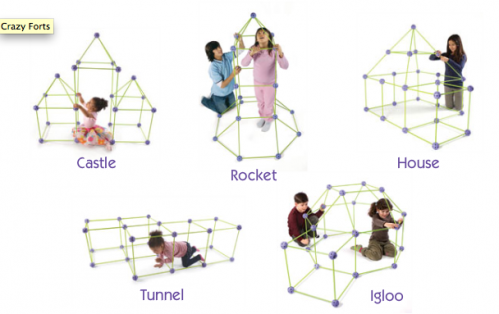 Created by a doting father of two girls, Jim Whitney, who thought of a toy that could be assembled and configured and became different things on different days, Crazy Fort is suitable for both boys and girls between the age of 5 to 8 years.
But if you are planning a family get-together with kids of different age brackets, the toy can serve a great purpose of keeping them entertained and involved. While the older kids can keep themselves busy constructing the structure, the end product is what the toddlers like the most as they wriggle into the cave or house or a rocket.
It also becomes a great source of entertainment during play dates or when the child is stuck indoors on a rainy day.
Comes with a box of 69 pieces ($60). There are also Crazy Fort Lights available to illuminate the end creations of the little genius.
---