Cristiano Ronaldo's family was on hand as the football star was named Real Madrid's all-time leading goal scorer at the Santiago Bernabeu stadium over the weekend. He was honored in a special ceremony that was attended by his family and friends, including his 5-year-old son Cristiano Ronaldo Jr.
The proud father was later pictured kissing his trophy before handing it to his son to hold.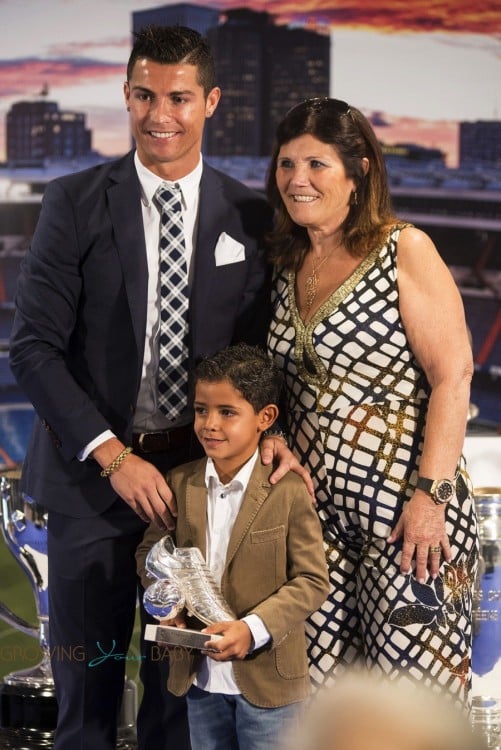 During his speech Cristiano spoke about what an honor it was to receive the award,
"I didn't expect it. When I wore Real Madrid's jersey for the first time I never imagined that one day I would become the club's greatest scorer, surpassing my friend Raul (Gonzalez) and the late (Alfredo) Di Stefano. I'm very happy."
It appears that his son will hopefully follow in his dad's footsteps.  Over the Summer the pair was spotted vacationing in the Bahamas where Cristiano Jr. could be seen doing tricks with the soccer ball on the beach.
{PACIFIC COAST NEWS}
---
[ad]