Police are looking for a Washington dad after he held up a Mini Mart cashier at gun point with his 9-year-old daughter in tow.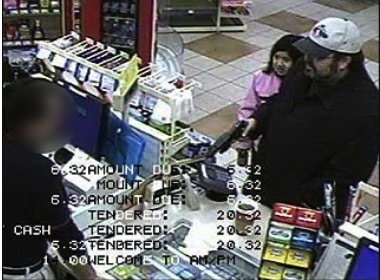 Phone tips from people who saw the story on the news helped investigators identify the man as 42-year-old Robert Daniel Webb of Everett.
The night clerk gave the man less than $200. The robber told his daughter to leave. Probably not realizing what has happened, the girl skipped to the car outside.
"As far as we know, he's a very loving father. But he's making some very bad choices right now and has not realized the danger he's putting her in," said Kittitas County Undersheriff Clayton Myers.
Court documents show the desperate dad was found guilty of violating a protective order last year. Deputies don't believe his daughter is safe in his care.
"He needs to, if nothing else, he needs to release his child so we can get her out of this situation," said Myers.
This crummy dad is believed to be driving a silver 2008 Toyota Corolla with license plate 602-XQG.
Related Articles: