Since it was discovered that HIV and syphilis could be transmitted from mother to child, science has been working to stop it. Unfortunately, there've been a lot of obstacles, including the ability to detect each possible exposure. But Cuba has made a huge step and achieved a "major victory," not just in the eyes of the World Health Organization (WHO), but the rest of the world.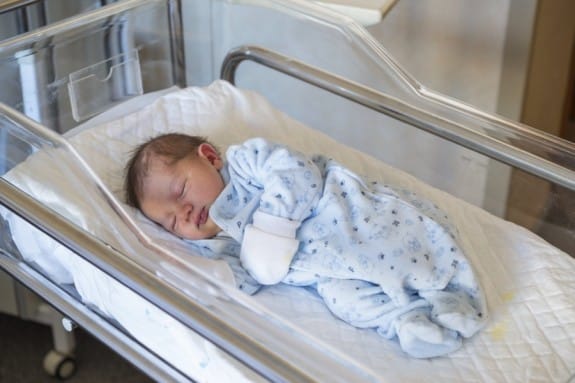 Every year, around 1.4 million HIV-infected women get pregnant. Without treatment, there is a 15-45% chance that they will pass the virus along to their babies while in the womb or through breastfeeding. With proper treatment, that risk falls to just 1%.
Since 2010, WHO, the Pan American Health Organization (PAHO), and other organizations have been working with Cuba and other countries in the Americas to put regional initiatives in place that would help bring those lowered risks to more families.
These initiatives include mother-and-child health programs, accessible and universal health care systems, early access to prenatal care, HIV testing for pregnant women and their partners, and prompt treatment for both mother and baby if test results prove to be positive. Additionally, the mothers deliver cesarean if either of the viruses are detected, and they are instructed not to breastfeed their infants.
As a result of all their hard work, Cuba is the first country to receive validation that they have ended the mother-to-child transmission epidemic. WHO has called it an "important step" toward an AIDS-free generation, not just for Cuba, but also for the rest of the world.
"Eliminating transmission of a virus is one of the greatest public health achievements possible," Dr. Margaret Chan, Director-General of the World Health Organization, told Medical News Today.
Granted, the validation process does recognize that no treatment is 100% effective in preventing transmission. Instead, it defines elimination as a "reduction of transmission to such a low level that it no longer constitutes a public health problem." But that doesn't change the huge accomplishment Cuba has made in their efforts.
"Cuba's achievement today provides inspiration for other countries to advance towards the elimination of mother-to-child transmission of HIV and syphilis," PAHO Director, Dr. Carissa F. Etienne, told Medical News Today.
Related Articles:
---
[ad]