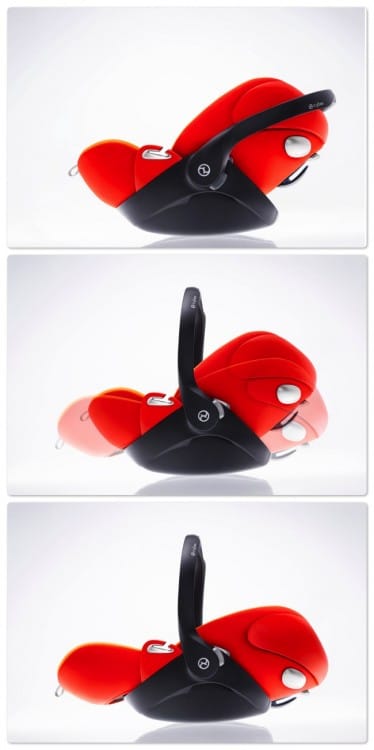 For the third year in a row Cybex has taken home a JPMA innovation 'Best in Show' award at the ABC Kids Show!
Starting in 2012 with the Aton 2, Cybex has won the award for their infant car seat as it continues to evolve and new incredible technologies are introduced.
This year they continued their hot streak and took home the prestigious trophy for the new Aton Cloud Q infant car seat.
Different from anything that is on the market the Aton Cloud Q will now only allow parents to safely carry their babies while they are driving, but it converts into a flat lying space when the baby is not in the car.
With a longer leg rest and a completely reclined, flat position, the child can travel comfortably in an ergonomically correct position. The angle can be adjusted easily with one hand without having to take the child out of the carrier, and the handle remains in the carrying position for easier mobility. In combination with the CYBEX strollers, the Cloud Q can be used as a visually harmonious travel system. Thanks to the seat reclining completely, the Cloud Q infant car seat transforms into a practical and clever carry cot for the first months. The sleeping baby can rest with optimal protection and in an ergonomically correct position. The Cloud Q Infant Car Seat fits perfectly on the many stroller frames to create a travel system enabling maximum flexibility on both shorter and longer trips.
Like the Aton Q the headrest and reclining angle can be adapted so that the seat grows with the child and offers outstanding safety and comfort during every stage.
The seat also features an 11-position height-adjustable headrest that simultaneously changes the harness length and sitting angle. As a result, the infant car seat grows with the child and rethreading of the harness is not necessary.
The Telescopic Linear Side-impact Protection (L.S.P. System) has been further improved with the Cloud Q. It is to be extended on the car door side (when seated in the outboard position) to absorb the very first impact of an accident.
To further protect the baby when they are in transit, the base has the European style Load Leg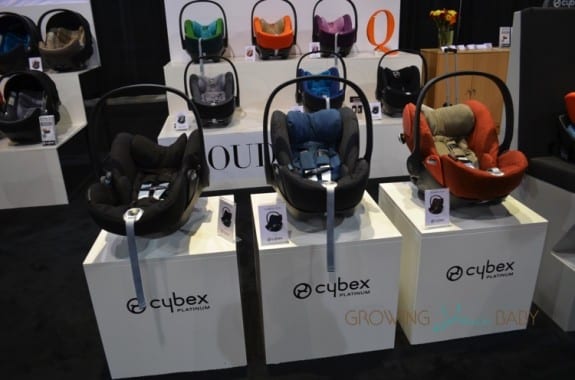 An integrated, extra-large sun canopy fulfills the stringent, Australian UVP50+ sun protection standard. It also protects the baby against stress and sensory overload. When not being used, the canopy elegantly disappears behind a color-coordinated visor.
When people talk about products that changed 'the game' this is definitely one of them. Infant car seats are being used more and more for babies at all times of the day and this design creates a space that is safer and more comfortable for little ones when they are sleeping and not in the car.
When it is introduced in the new year it will be priced at around $400.